Leonard Schuette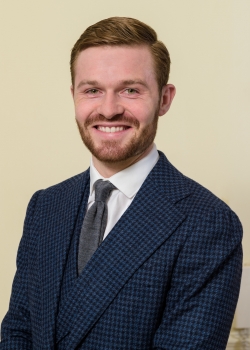 Clara Marina O'Donnell fellow
Areas of expertise
European foreign policy, EU institutions and Germany and the EU.
T3VyIHJlc2VhcmNoZXJzIGNhbiBiZSByZWFjaGVkIHZpYSBlbWFpbCB1bmRlciBbZmlyc3RuYW1lXUBjZXIuZXU=
Leonard Schuette is the Clara Marina O'Donnell fellow (2018-19) at the CER. His research concentrates on European foreign policy, the euro and refugee crises, as well as German foreign policy.  
He holds an MPhil from the University of Cambridge and an MA from the University of St Andrews. 
Leonard Schuette can be followed on twitter at @LeoSchuette