Leonard Schuette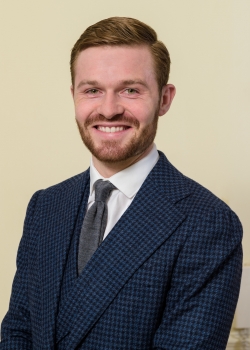 Clara Marina O'Donnell fellow
Areas of expertise
European foreign policy, EU institutions and Germany and the EU.
T3VyIHJlc2VhcmNoZXJzIGNhbiBiZSByZWFjaGVkIHZpYSBlbWFpbCB1bmRlciBbZmlyc3RuYW1lXUBjZXIuZXU=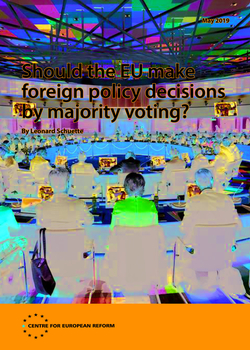 The current decision-making processes undermine the effectiveness of EU foreign policy. Extending majority voting would lead to more ambitious compromises.
The elections in May will shake up the European Parliament, as established parties will lose seats to newcomers.
In September 2017, newly-elected French President Macron laid out his grand vision for relaunching the EU. He has not achieved much so far, but Macron remains the greatest hope for driving much-needed reforms.