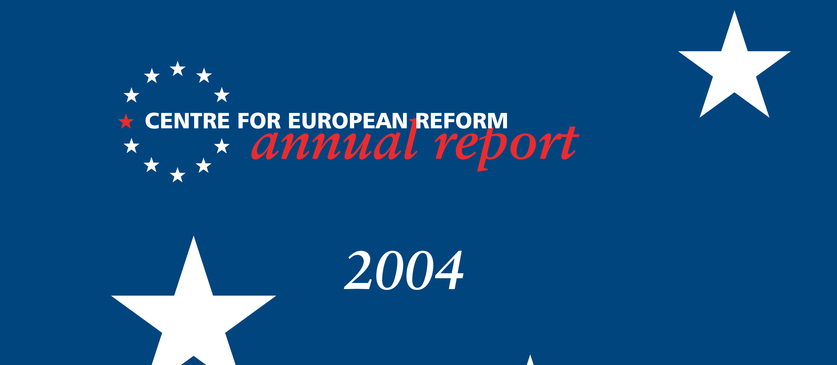 Annual report - 2004
The CER has always championed an outward-looking EU that is aware of its global responsibilities. In several ways the EU is evolving in the right direction: it has enlarged eastwards and still plans to take in more countries; it has started to develop its own security strategy and (albeit modest) military capabilities; and it has established a carbon emissions trading system that offers the rest of the world a model for tackling global warming. Though the EU faces internal problems that may distract it from thinking globally – such as the slow pace of economic reform and the ratification of its constitutional treaty – many trends are positive.
Copyright is held by the Centre for European Reform. You may not copy, reproduce, republish or circulate in any way the content from this publication except for your own personal and non-commercial use. Any other use requires the prior written permission of the Centre for European Reform.