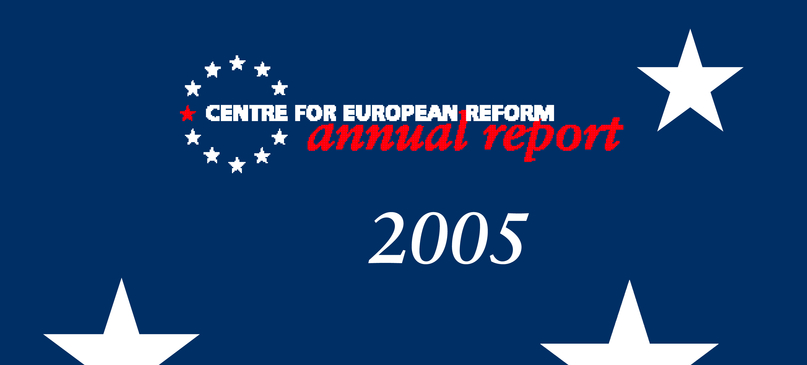 Annual report - 2005
The European Union had a difficult year in 2005. Bitter arguments over the EU budget, the Common Agricultural Policy and the Doha round of trade talks fuelled an often poisonous atmosphere among EU leaders. More fundamentally, the poor performance of the core Euroland economies worsened many of Europe's problems. Low economic growth and high unemployment make many people fearful of change, whether it comes in the form of new EU treaties, fresh rounds of enlargement or world trade liberalisation. The failure of the EU's constitutional treaty has left a cloud of uncertainty hanging over its institutions. Partly because of these economic and institutional problems, the legitimacy of the Union has diminished among broad sections of the European public.
Copyright is held by the Centre for European Reform. You may not copy, reproduce, republish or circulate in any way the content from this publication except for your own personal and non-commercial use. Any other use requires the prior written permission of the Centre for European Reform.