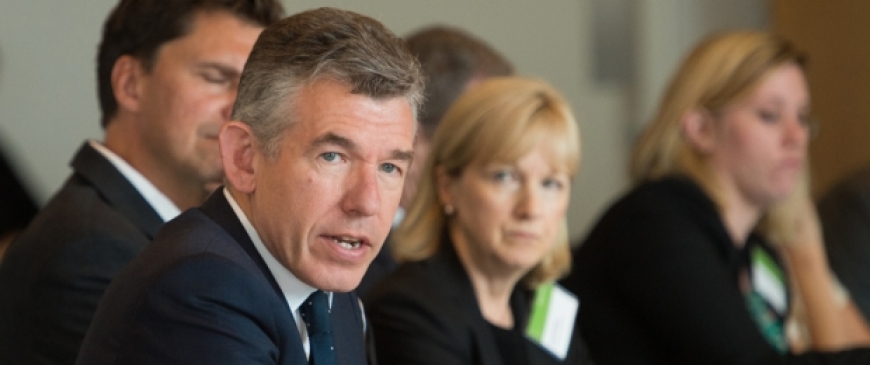 Lunch discussion on 'Will the eurozone caucus on financial regulation?'
With Julie Dickson, ECB representative on the board of the single supervisory mechanism, and Angus Armstrong, director of macroeconomic research at the National Institute of Economic and Social Research.
Julie Dickson's speech can be found on the ECB's website here.