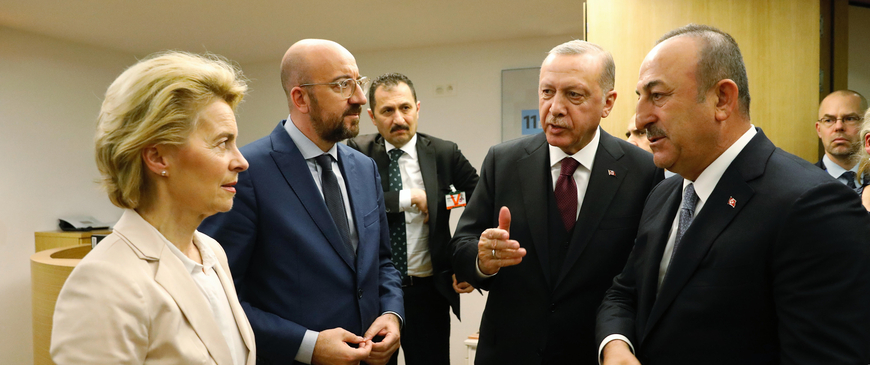 Afghan refugee tensions set to cool EU-Turkey relations
Luigi Scazzieri, a European security expert at the Centre for European Reform, said that any co-operation between Brussels and Ankara would be tense. He said Turkey may try to push migrants towards the EU to satisfy domestic calls for a tough line on refugees.
"The government can ill afford an influx of Afghans and new criticism at a time when it is coming under attack for its handling of the economy and its response to wildfires this summer," Mr Scazzieri said.
"European leaders can expect Ankara to dial up the rhetoric and to occasionally push migrants towards the EU, both to drum up domestic political support and to remind the EU of its leverage."
...But Mr Scazzieri said the need to work together on migration from Afghanistan was unlikely to lead to a broader improvement in relations.
"There will inevitably be tensions over migration itself, particularly if the number of Afghans arriving is high," he said.
Disputes on other issues "will continue to cause friction and to pose a formidable obstacle to a broader improvement in relations".