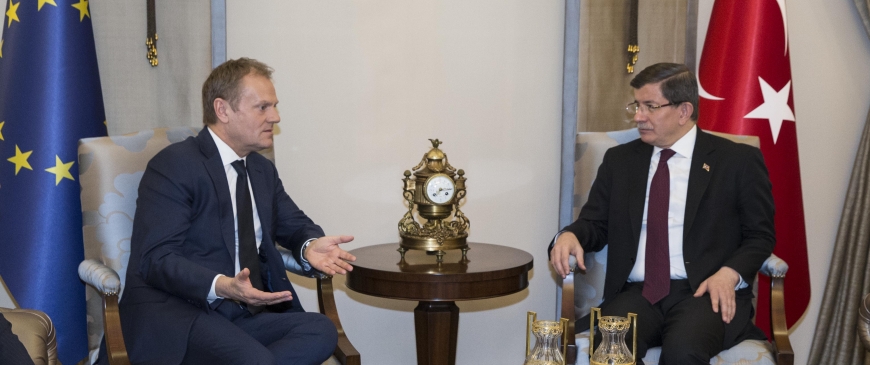 Doubts grow as EU leaders meet on migrant deal with Turkey
European Union leaders begin talks Thursday to work out a migrant deal with Turkey... But prospects of finalizing an agreement appear to be fading. Analyst Camino Mortera-Martinez is betting against it. "I think the opposition among member states is growing, and it's going to be very difficult to justify and craft a deal in such a short time frame," says Mortera-Martinez, a research fellow at the CER. Even if a deal is reached, she added, "there are many practical problems in implementing it."
Analyst Mortera-Martinez also points to practical hurdles, including the difficulty of individually treating the cases of thousands of migrants stranded in Greece. "They are trying to do is to speed up the process of reviewing each individual application in a speedy manner," she says, "but in practice that is going to be very complicated, because Greece is not efficient in processing people, because it is overwhelmed." ..."If people see the Turkish route is no longer efficient they may turn to other routes," Mortera-Martines said, including dangerous crossings from Libya. "And it basically means moving the problem from Greece to Italy and Malta." In the absence of an agreement with Turkey, she believes the EU's migrant policy will continue as it has been: piecemeal.