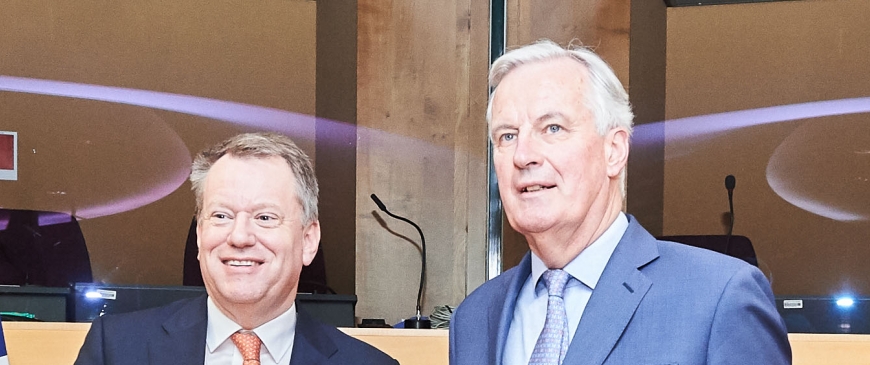 EU insists compromise on Brexit extension can be found
Trade expert Sam Lowe from the pro-EU think tank, the Centre for European Reform, disagreed. He said No 10 was too focused on tackling the virus to properly focus on trade talks.
"We're not in a place where we're even thinking about that [negotiations]," he told the Independent. 
"In order to get to a point where you can make those compromises you have to go through a lot of political theatre, I think, and at the moment everyone's focused on Covid-19. Which is fine."
 He pointed out that current pinch points required the focus of politicians, and not technocrats dealing on their behalf.
"We have this issue with the negotiations where all the actual decisions that need to be taken in order to conclude the free trade agreement on issues such as state aid, level playing field, role of the court of justice – are big, political, meaty issues," he said.
Lowe does believe a deal by the end of year is still possible but pursuing one is just "massively irresponsible".
He said: "Is there still time to do it this year? Yeah, of course there is, I just think it's massively irresponsible to do it this year because you're asking businesses to adapt to a big change – whether there's an agreement or not – right after they've had to deal with the fallout of a global pandemic and a recession."