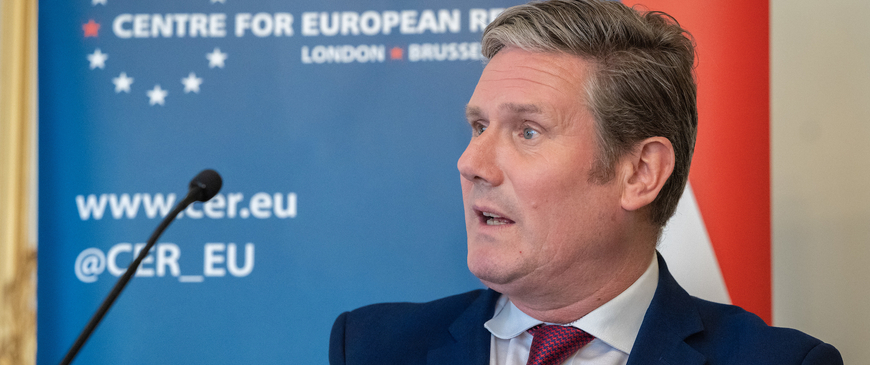 Keir Starmer promises to make Brexit better, not rejoin the EU
In a speech to the Centre for European Reform, Starmer will set out what he describes as a five point plan to "make Brexit work". As well as plans to align with EU agriculture rules he will also pledge to follow EU regulations in other areas such as chemicals and product safety standards saying Labour has "no intention from diverging standards below current levels".
In addition he will promise to agree a deal over the Northern Ireland protocol and push for British UK scientific institutions to be allowed back in the EU Horizon funding scheme.
However, by arguing that "you cannot win back the trust of those who have lost faith in politics if you're constantly focused on the arguments of the past" he will disappoint those in the party who want him to go further.
"There are some who say, 'We don't need to make Brexit work. We need to reverse it," he will say.