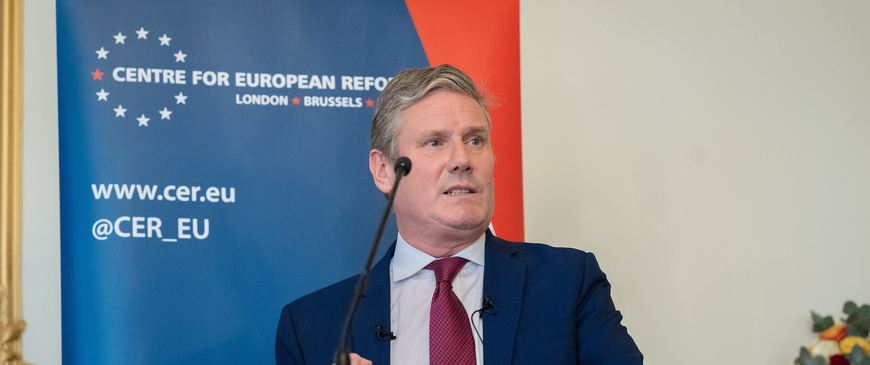 Keir Starmer to unveil Labour's plan to improve Brexit
In a further sign of the party's new willingness to engage on a subject it has largely avoided under Starmer, the Labour leader will set out a plan to try to reduce red tape over trade, professional qualifications and other issues.
In the speech on Monday evening to the Centre for European Reform think-tank, Starmer was expected to rule out any major changes, for example on single market membership or reversing Brexit, saying such a move would simply reignite rows and cause division.
"In 2016, the British people voted for change. The very narrow question that was on the ballot paper – leaving or remaining in the EU – is now in the past," he is due to say, according to extracts released in advance by Labour.
"But the hope that underpinned that vote, the desire for a better, fairer, more equitable future for our country, is no closer to being delivered."
To argue about whether the UK should rejoin the EU would be to "look back over our shoulder", and would jeopardise public faith in politics, Starmer was to say.
"So let me be very clear: with Labour, Britain will not go back into the EU. We will not be joining the single market. We will not be joining a customs union," the speech said.
"The reason I say this is simple. Nothing about revisiting those rows will help stimulate growth or bring down food prices or help British business thrive in the modern world. It would simply be a recipe for more division, it would distract us from taking on the challenges facing people, and it would ensure Britain remained stuck for another decade."