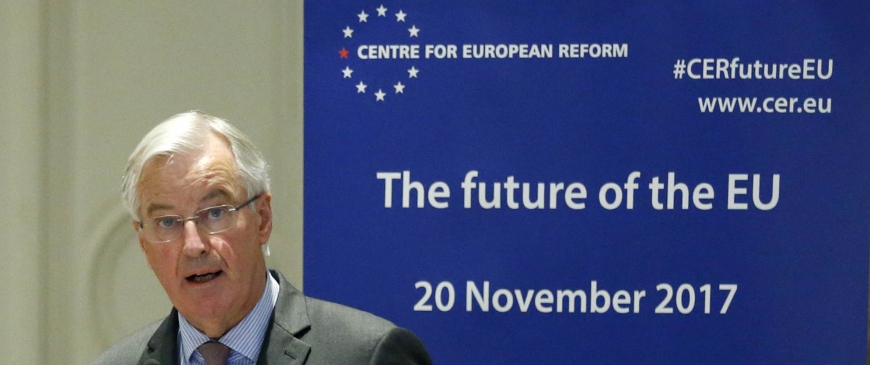 Michel Barnier knows the real meaning of 'taking back control'
It is ironic that those on the extreme Right who want to leave the EU will thereby demolish the biggest block to Corbyn's economic policies. It is interesting, too, that the one politician who has a clear idea of the meaning of "take back control" is not British. Michel Barnier, the European Union's chief negotiator in the Brexit talks, made this clear at a conference on Monday in Brussels, organised by the Centre for European Reform.
But, as Barnier reminded us in his speech, we have decided to take back control so we are prisoners of its remorseless logic. In his words, "freedom implies responsibility for building new UK administrative capacity".
To rub the point home, he added: "On our side, the 27 will continue to deepen the work of those agencies together. They will share the costs of running those agencies. Our businesses will benefit from their expertise."