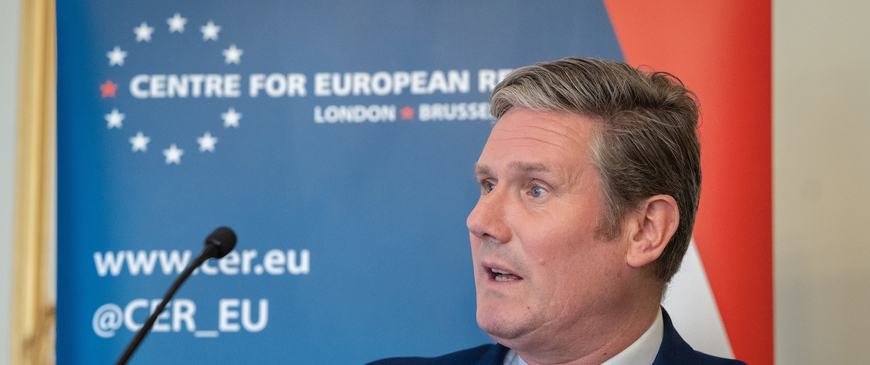 Sir Keir Starmer to outline Labour's plan to 'make Brexit work'
Speaking at the the Centre for European Reform on Monday evening, Sir Keir will say: "There are some who say, 'we don't need to make Brexit work, we need to reverse it', [but] I couldn't disagree more. "Because you cannot move forward or grow the country or deliver change or win back the trust of those who have lost faith in politics if you're constantly focused on the arguments of the past. "We cannot afford to look back over our shoulder. Because all the time we are doing that we are missing what is ahead of us."
...Sir Keir will say businesses in Northern Ireland and Ireland have told him they can make the protocol work, but the Conservative government had "eroded trust" between the two sides.
"Labour will change that," he will say. "We will be the honest broker our countries need. We will get the protocol working and we will make it the springboard to securing a better deal for the British people."
He will also pledge to "eliminate most border checks created by the Tory Brexit deal" with a new veterinary agreement for agricultural products, and put in place "a better scheme to allow low-risk goods to enter Northern Ireland without unnecessary checks".