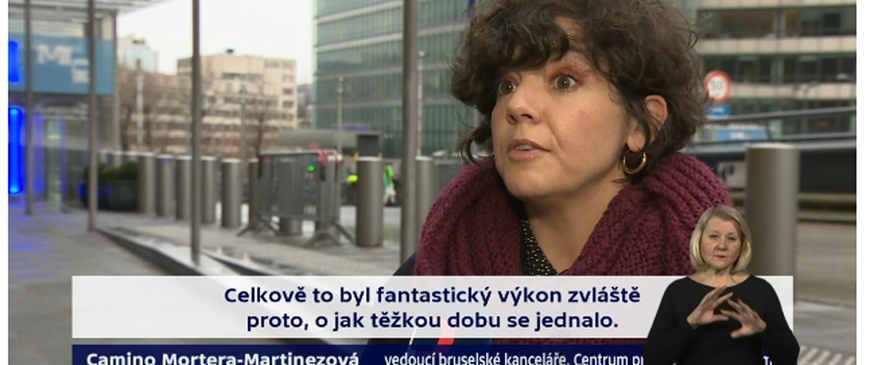 Ceska Televize: Dobře odvedená práce za velmi složitých podmínek, hodnotí komentátoři z Bruselu Čechy
"Celkově to byl fantastický výkon, zvláště proto, o jak těžkou dobu se jednalo," hodnotí české předsednictví vedoucí bruselské kanceláře Centra pro evropskou reformu Camino Mortera-Martinez.
Spor členských států s Maďarskem se vyhrotil až v závěru. Unie vůbec poprvé potrestala zneužívání evropských peněz. I když musela podíl zmrazených fondů snížit, aby Budapešť podpořila pomoc Ukrajině. "Obávám se, že tohle se udělalo v zásadě pod hrozbou veta. Tohle bude pokračovat, to není něco, co jsme vyřešili," upozorňuje Camino Mortera-Martinez.