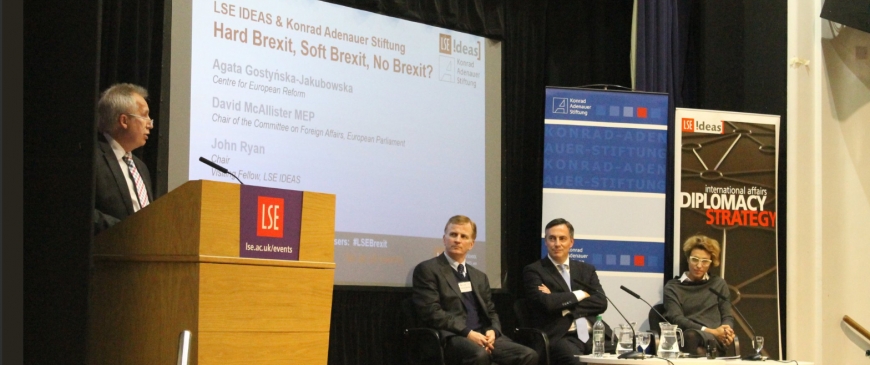 LSE public lecture: Hard Brexit, soft Brexit, no Brexit?
2016 was unquestionably a year of political and economic shocks with Brexit and the election of President Trump. The UK elections in June 2017 created further difficulties for the Brexit negotiations with the Conservative and Democratic Unionist party agreement which left the Brexit process in uncertain territory. This event explores what Brexit will mean for the relationship between the UK, Germany and the EU.

Speakers: Agata Gostyńska-Jakubowska, a research fellow at the Centre for European Reform; David McAllister, Chair of the Committee on Foreign Affairs in the European Parliament and a vice president of the European People's Party; and John Ryan is Visiting Fellow, LSE IDEAS and a senior adviser for private and public sector organisations on Brexit.