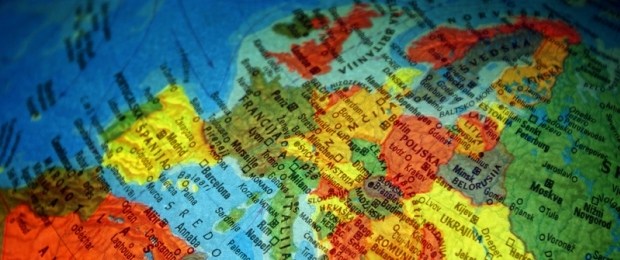 A new model of European integration
Europe may be moving towards a new kind of integration, based on inter-governmental co-operation, peer-group pressure and bench-marking. In some areas, such as employment policy, ministers have already adopted the new model, which combines a common agreement on broad standards with each government being left free to find its own ways of meeting them. When the heads of government meet in Vienna in late October, to discuss EU reform, they should try to clarify the principles of this approach and define the areas in which it could apply. Encouragingly, the British government's recent brainstorming on the future of the EU has already highlighted the potential value of this new model.
The timing is ideal for the Union to work out a new approach to inter-governmental co-operation, in areas which do not require binding, centrally-set rules. The number of laws coming out of Brussels has fallen sharply in the 1990s. The Commission is much busier with enforcement than with drafting new laws. Meanwhile there is a strong political imperative to show that the EU is not going to become a federal superstate.
Under the traditional model, member-states have to apply EU legislation directly, in the case of a regulation, or implement it through a new national law, in the case of a directive. The Commission and the European Court of Justice then ensure that governments keep to the rules. The new approach should be seen as complementary to, rather than opposed to the EU's traditional legislative methods. Each government tries to fulfil centrally-agreed objectives in the light of its own experience and national conditions. Governments learn from each others' experiences as the process continues. Moral pressure is applied to those which stray from the agreed path. The Commission does not drive the policy agenda, but can play a useful role in providing information, monitoring progress and highlighting shortcomings.
That is happening in employment policy. Labour market reform is primarily the responsibility of national governments. But the EU is becoming a forum in which governments can swap examples of best practice. The special Jobs Summit, in Luxembourg in November 1997, agreed on guidelines for employability, entrepreneurship, adaptability and equal opportunities. Based on these guidelines, governments prepared National Action Plans on how they intended to combat unemployment and reform labour markets. They reviewed each others' plans at the Cardiff summit in June 1998 and will do so again in Vienna in December. It is too early to judge the utility of all this, but it seems to be having some effect, for example in encouraging Spain to reform its labour market.
Nothing in the European Union moves rapidly. But this new approach, based on the establishment of common objectives, the respecting of national sensitivities and each country watching what the others are doing, could well lead to faster action on the ground than would traditional legislative methods.
The EU governments have begun to apply this approach to several areas. For example, they have agreed on a set of national targets for cutting greenhouse gas emissions, in line with the Kyoto agreement, but left each country to implement its target as it chooses. And they have agreed on non-binding guidelines on company tax, including the principle that foreign companies should not be taxed differently from domestic ones.
Governments could extend these principles to many other areas in which they wish to act together. Take justice and home affairs, where the role of the Court and the Parliament is limited: practical co-operation between governments and their law enforcement agencies will be more important than EU directives. Foreign and defence policy will remain largely a matter for co-operation among governments. Then again, the economic surveillance mechanisms of EMU require the finance ministers to review and comment on each others' budgetary plans, but national budgets remain a national competence. It is up to each government to decide how it conforms to the treaties' prohibitions on excessive deficits.
Some federalists view this approach with suspicion: in the past, areas of EU policy which depended on intergovernmental co-operation - as opposed to those in which the Commission took a lead - seldom made much progress. But this new model is "inter-governmentalism plus". In all the above-mentioned areas, the prospect of centrally-set rules and a more active role for EU institutions looms over the member-states. The Pact on Stability and Growth threatens massive fines for countries which fail to enforce budgetary discipline. In other areas there is no such direct threat; but if co-operation is shown to fail the governments might well agree on the need for central rules. Suppose, for example, that EU governments failed to deliver on their promises to cut greenhouse gas emissions in line with the Kyoto targets: many of them would then favour a more binding approach, perhaps involving an EU-wide carbon tax.
Directives and regulations are still available when governments want to use them. And some areas of EU activity, such as the single market, will always require quite detailed, centrally-set rules. But in many other areas governments could and should give this looser approach a chance. It might give the governance of Europe a friendlier face.
Copyright is held by the Centre for European Reform. You may not copy, reproduce, republish or circulate in any way the content from this publication except for your own personal and non-commercial use. Any other use requires the prior written permission of the Centre for European Reform.