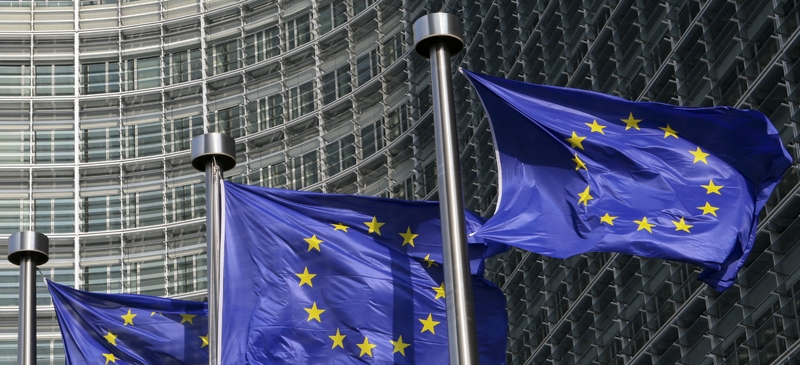 Commissioning reform
For most ordinary members of the public the European Commission is the European Union. The fall of the Santer Commission amidst allegations of corruption and mismanagement plunged the EU into crisis. Of course it is unfair to blame the Commission for all the Union's failings, but undoubtedly its legitimacy, or lack of it, determines that of the EU as a whole.
Commission President Romano Prodi's single most important priority is to re-establish public confidence in his institution. He has promised to deliver a comprehensive blueprint for reform in February 2000. Prodi and Neil Kinnock, vice president in charge of Commission reform, face two challenges: first, they must establish a clear vision of what the Commission should focus on in the next ten years, and reshape the institution accordingly; second, they will need to transform the culture of the Commission so that it can deliver better the services that people expect of it.
Europe needs a strong and efficient Commission more than ever. Enlargement will make the EU more complicated. It will be more difficult to reach compromises between 25 countries. Transition periods and opt-outs will be the norm. The enforcement of rules, not only in the single market but also in immigration or budgetary policy, will be an endless struggle. The work of devising and delivering research, environmental and regional development projects in two-dozen countries will further test the Commission's already limited managerial capabilities.
The Commission must also be adaptable. It will continue to legislate, regulate and enforce, as well as represent the EU abroad, manage spending programmes and promote new policy ideas. But the balance between these functions will inevitably shift. With single market legislation more or less in place, resources must be transferred to enforcement. It is strange that the Commission's directorate-general XIII, responsible for telecoms, has 800 staff while the over-stretched DG for competition policy has only 500.
The European Commission has new responsibilities, most notably in justice and home affairs. These will undoubtedly require it to act according to its traditional method, producing draft laws and brokering compromises amongst national governments and the European Parliament.
But in many areas the Commission may be able to achieve its objectives by encouraging best practice amongst national governments. It will be instrumental in making the process of peer review work. It should work closely with the member-states to help set politically-binding targets, evaluate performance and ensure compliance. Peer review could be used for: border controls, judicial co-operation, standards of justice, budgetary policy, economic reform, employment policy, conditions in the workplace and so on. The Commission's role in economic policy co-ordination could be enhanced by the appointment of a chief economist to stimulate a more open debate on the various national policies.
One of the Commission's own reports, Designing Tomorrow's Commission, criticises the organisation for being incapable of deciding what it should not be doing. This is not entirely the Commission's fault, since member-states and the Parliament have been quite happy to load it with more tasks. But Prodi will have to set priorities and stick to them robustly.
The Commission currently manages an estimated 100,000 projects, many of which are economically unviable. It should devise and oversee fewer and larger projects. And it should consider which of its services could be "out-sourced". Hiving off whole functions, such as the management of social fund projects, to independent agencies may no longer be desirable. The Committee of Independent Experts, whose report precipitated the downfall of the Santer Commission, criticised the use of consultants to deliver services, as it muddles lines of control and accountability. But many support functions, especially the translation service which consumes one-third of the Commission's administrative budget and accounts for 11% of its staff, could be better delivered by contractors.
The second major challenge for Prodi and Kinnock is to transform the culture of the Commission, whilst carrying the staff with them in the reform process. They will need to use both carrot and stick. There are examples of effective and innovative management practises in the Commission. But it has no human resources policy worth its name. It must recruit candidates with the right managerial skills and provide all officials with training and career advice. Promotion must be based on performance rather than on length of service, nationality or even political allegiance. National quotas should be abolished for all posts except directors-general. New financial controls must give officials more responsibility for their budgets. More Commission officials should be seconded to national administrations (other than in their own country) given that in many policy areas they will have to work more closely with the member-states.
There is a good deal of support for change, as well as opposition from the intransigent staff unions. Prodi and Kinnock must win these battles, or the whole European project will founder.
Copyright is held by the Centre for European Reform. You may not copy, reproduce, republish or circulate in any way the content from this publication except for your own personal and non-commercial use. Any other use requires the prior written permission of the Centre for European Reform.