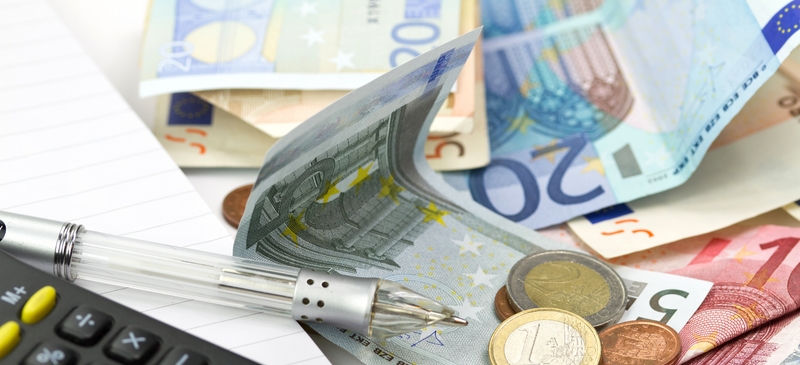 Give on the rebate to gain elsewhere
At their special summit in March, EU leaders are due to settle the Union's finances for the next seven years. The British government is adamant: the budget rebate won by Mrs Thatcher in 1984 is not up for negotiation. Such firmness is understandable and, to a large extent, justified. Because almost half of EU spending goes on agriculture, and Britain has relatively few farmers, the British get a raw deal from the budget. Even with the rebate, the UK's net contribution is still about £1.5 billion a year.
Nevertheless British ministers should be prepared to put the rebate on the table - not to be "good Europeans", but rather to help bring about a budget settlement that is in the national interest. On the Common Agricultural Policy (CAP), for example, Britain wants two big reforms. First, it supports Commission proposals to cut artificially high farm prices, and for farmers to be compensated with cash payments. But Britain wants those payments phased out over time. The French are ready to swallow this "degressivity", though the Germans, whose farms are more dependent on aid, are opposed.
Second, Britain supports Commission plans to "co-finance" the CAP, under which national governments would cover 25% of the cash payments. This would benefit countries which pay more into the CAP than they get out, such as Britain and Germany. But it horrifies the French, who understand that it calls into question the very existence of the CAP: once tax-payers see that they are directly subsidising farmers, they may oppose agriculture's favoured treatment.
As a net contributor to the EU budget, Britain would benefit from proposals to stabilise it at 1999 levels (that is £66 billion or Euro 92.5 billion, in 1997 prices) by 2006. It also wants to bend the rules on eligibility for "Objective 1" regional aid so that both Northern Ireland and the Highlands and Islands, which are no longer poor enough to qualify (Scottish parliamentary elections are due in May). And Britain would benefit from a Commission scheme to shift the funding of the budget from payments based on VAT receipts to payments based on size of GNP.
But in all these areas Britain faces tough opponents. France is joined by Spain and Ireland in staunchly opposing CAP co-financing. Net beneficiaries from the EU budget, notably Spain, oppose stabilising its level. Italy would lose Euro 1 billion a year from the switch to GNP-based budget funding. And if Britain insists that two of its regions receive special treatment, other countries will demand that some of their regions be exempt from the rules on eligibility for aid.
A worthwhile package deal will require every country to be flexible. And the flexibility which 14 governments expect of Britain is on the rebate. They want the rebate modified so that it does not apply to what Britain would spend on the cost of EU enlargement. If the rebate remained unchanged, Britain's share of EU spending on the new member-states would, by 2006, be worth 0.05% of its GDP a year. The others, having no rebate, are due to pay an average of 0.15% of their GDPs - which for Germany is over Euro 3 billion extra a year, and for France Euro 2 billion. No wonder they think the British rebate unfair.
If Britain agreed to exclude the cost of enlargement from the calculation of its rebate, it would lose around £1 billion annually by 2006. Might that price be worth paying, in order to achieve other objectives? The Commission says that its proposals for CAP reform, including co-financing, would save the UK only Euro 146m (£104m) by 2006, although the addition of degressivity would increase the savings. Switching the financing of the budget to GNP-based payments might give Britain a further £100m. Budget stabilisation could deliver a another £300m.
Therefore it would probably not be in Britain's interests to exclude enlargement costs from the calculation of the rebate. But Britain should not refuse to negotiate on the rebate and thus forego the chance of a deal that delivered other British objectives, such as radical CAP reform. So what strategy should the government pursue?
Britain would stand a good chance of unlocking many parts of the deal it wants by accepting a formula that applied the rebate to some - say half of - enlargement costs. In financial terms that could leave Britain in a similar position or only slightly worse off than with the existing rebate. Such a package should be sellable to the British press. The essentials of the rebate would remain intact; the CAP would face a drastic downsizing; and the EU would be ready to pursue its goal of enlargement, which is a strategic British interest. And there is no doubt that, by showing an ability to compromise, Britain would increase its influence in the Union.
Copyright is held by the Centre for European Reform. You may not copy, reproduce, republish or circulate in any way the content from this publication except for your own personal and non-commercial use. Any other use requires the prior written permission of the Centre for European Reform.