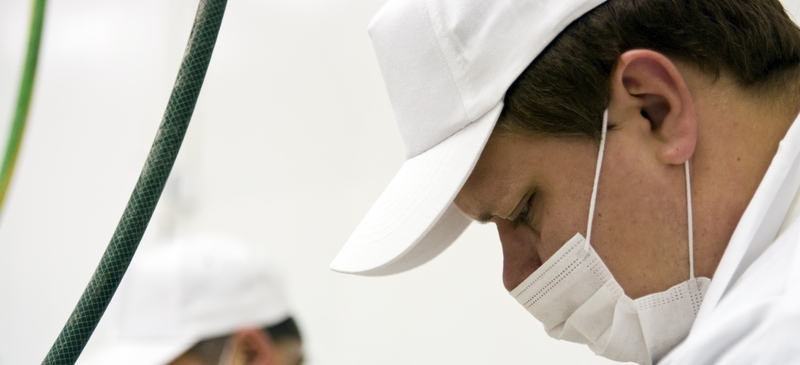 Workers are entitled to consultation
In the last issue of the CER Bulletin, James Wilson argued against the European Commission's proposal for a directive on employee information and consultation. Sadly, in order to do so, he resorted to many of the crude misrepresentations which are common currency among business opponents of the initiative.

We must first consider why there is a proposal on the policy agenda at all. Far from being a Commission-led bid to gain more control over national practices, it arises from very real problems experienced by workers across Europe. The Commission, to its credit, has proved more responsive to these problems than have some employers and governments.

Employees often find themselves last in the queue when it comes to being informed of major developments - whether a merger, a restructuring plan or simply job losses. The markets and media receive the information first, leaving the workforce to learn the news from the radio, or even via text messages on their mobile phones.

Recent corporate shake-ups, such as those at Vauxhall Motors and Corus, show that the instinct in British boardrooms is frequently to leave the workforce out of deliberations until decisions have already been taken. In the case of Marks and Spencer, this resulted in a breach of the French consultation laws. The TUC favours the development of trust between workforce and management, but these examples scarcely contribute to improved labour relations. A floor of basic rights, common to all workers in the EU, would help overcome the reluctance of British managers to listen to the views of their employees.

But such a floor of rights does not impose, as Mr Wilson claims, "a single inflexible and impractical structure". Indeed it is hard to imagine a directive granting more flexibility over the mechanisms appropriate to a particular employer. In the last working party draft of the directive, member states are given the right to determine the practical arrangements for employees to be consulted, and may opt to allow for these to be agreed at company level. Where this is the case, companies and employees will be able to define freely arrangements "best suited to their needs and wishes". This will mean that many existing arrangements can, with little or no modification, be adapted to fulfil the requirements of the directive.

Our experience of European Works Councils (EWCs) has suggested that reaching such agreements is a painless process. Many British-based companies reached voluntary arrangements with unions and works councils years before they had any legal obligation to do so.

Although there is now much good practice being developed in these EWCs, they are hampered by the representation gap in the UK. In member states with well-developed systems of employee representation, such as Germany and the Netherlands, there is a clear line of communication between representatives at the European, national and local levels of a company. In Britain, such links only exist within an established trade union structure. This can mean that even where rights to consultation do exist, they cannot be effectively exercised by the British workforce.

This brings me to the question of the future of existing EU rules on consultation over redundancies and transfers. In our view, these are not operating effectively, and we welcome the UK government's review of these regulations. But proper consultation must go beyond simply dealing with crises. It needs to be regular and meaningful. I agree with Mr Wilson that content is of great importance. But in most UK companies there is neither process nor content: the voluntary system is failing workers.

Finally, it has been argued elsewhere that this directive will mean a return to old-style union power. The words "trade union" are not mentioned anywhere in the draft directive. The information and consultation mechanisms established as a result of the directive will only feature trade unions if workers want them to. In that sense, unions face as much of a challenge as management to respond to the new set of circumstances. For our part, we welcome the challenge. I invite employers to do the same.


Copyright is held by the Centre for European Reform. You may not copy, reproduce, republish or circulate in any way the content from this publication except for your own personal and non-commercial use. Any other use requires the prior written permission of the Centre for European Reform.