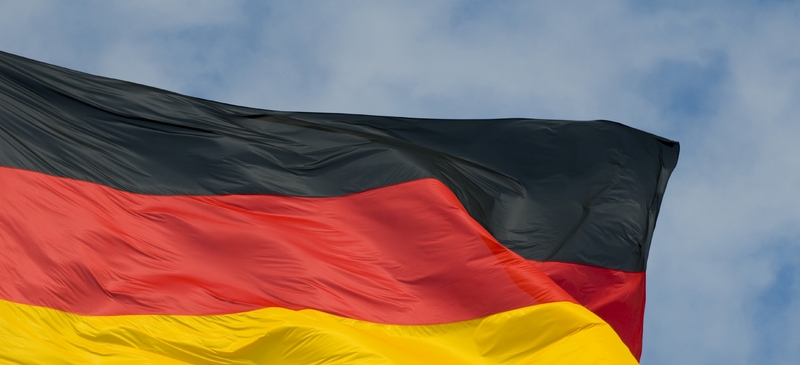 Holidays in hell (and Hanover)
August used to provide a rare opportunity for Europe's political elite to escape the limelight. For a few weeks, EU leaders could catch up on their reading - or sleep - and spend some quality time with long-suffering families. But the row over the German Chancellor's vacation plans suggests that summer holidays are becoming an extension of European politics by other means. Gerhard Schröder cancelled a trip to Italy following a series of anti-German comments by Italian politicians, which culminated in the Italian tourism minister describing German tourists as 'fat, hyper-nationalistic blonde louts'.

The tourism minister has subsequently paid the political price for insulting the ten million German visitors to his country each year, and resigned. But Schröder, under pressure from his country's boisterous popular press, had to swap the Adriatic coast for the less immediate delights of his hometown of Hanover. The central German city is not famous for its beaches or mountains. But it does contain Europe's largest pedestrianised shopping precinct, so the Chancellor can now claim to be setting an example by spending the German economy out of recession.

Schröder is not alone in finding his holiday plans under such intense political scrutiny. Tony Blair, the British prime minister, has faced similar problems. In their first term of office, the two leaders advertised their cosmopolitan European credentials by holidaying in fashionable parts of Italy and France - in contrast to the homely preferences of their predecessors. Now both men are making alternative holiday plans, owing to the pressures of domestic politics and a creeping disillusionment with some of their European allies.

In 2001 Blair spent part of his summer vacation in Cornwall, in south-west England, in an effort to revive the region's tourist industry following the impact of foot and mouth disease. This year the prime minister is steering clear of France and Italy altogether, perhaps fearful of receiving a frosty reception from Jacques Chirac, or worse, any reception at all from Silvio Berlusconi. Instead, Blair has plumped for Barbados, a cricket-loving former British colony on the far side of the Atlantic. The Blair family is borrowing a villa from the deeply unfashionable English singer, Cliff Richard.

Leaders from the EU's southern states do not face the complication of finding a diplomatically correct neighbour for their holidays. Silvio Berlusconi, for example, is able to divide his time between his 27-room Sardinian villa and his yacht, 'Morning Glory'. Jose María Aznar usually takes his vacation on the coast near Benidorm. However, two years ago the Spanish prime minister was forced to change his destination, after the press raised uncomfortable questions about the closeness of his relationship with local businessmen. Meanwhile, Jacques Chirac, the French president, has learnt that using state funds to pay for holidays in places as far flung as Mauritius and Japan does not play well with the electorate. The president now spends his holiday at his official residence, Fort Bragançon, in southern France.
Politicians in the accession countries are yet to face such intense scrutiny over their holiday plans. Former Czech President, Vaclav Havel, received some criticism for vacationing in a Portuguese villa. But Havel, who was recovering from cancer, travelled for health reasons as much as pleasure. Poland's leaders adopt a very low-key approach to their annual vacations. For example, Leszek Miller, the Polish prime minister, takes a scheduled flight to an unassuming hotel in Spain.

Whether Poland's politicians will remain entirely free to choose their own holiday destinations after accession remains to be seen. The Polish government has already recognised the diplomatic significance of holidays by offering Schröder an alternative venue for his summer holidays. More ambitiously, Ivica Ra?can, prime minister of Croatia, not only invited Schröder, but also suggested that Berlusconi might like to take a trip across the Adriatic "if he wants some peace". Ra?can appears intent on keeping all his options open, ahead of talks about Croatia's accession to the EU.

Europe's voters, however, are disinclined to follow their leaders' example. While the public may expect Blair and Schröder to schedule their holidays around international politics, few have altered their own holiday plans. TUI, a German-based travel agency, has reported no decline in bookings for Italian holidays despite the diplomatic row between the two countries. Similarly, France is as popular with British holidaymakers as ever, despite months of government and media-led anti-French invective. This attitude is a healthy case of double standards: Europeans should not stop visiting each other's countries simply because their leaders have fallen out. In August, sunshine is far more important than the intricacies of European politics.
Copyright is held by the Centre for European Reform. You may not copy, reproduce, republish or circulate in any way the content from this publication except for your own personal and non-commercial use. Any other use requires the prior written permission of the Centre for European Reform.