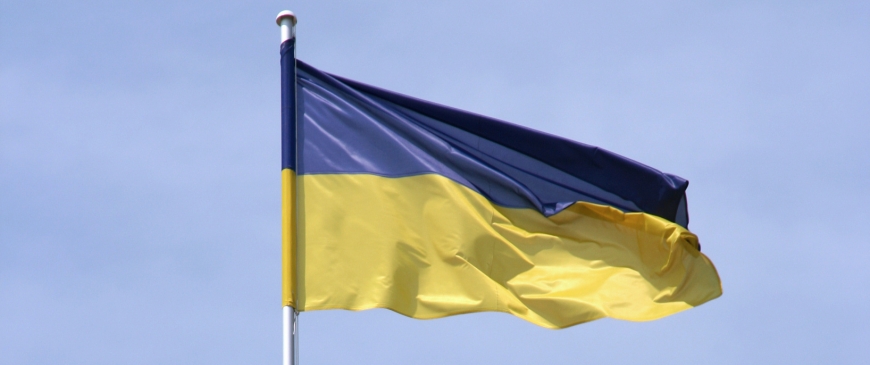 Ukraine and the EU: A vicious circle?
There is no rule for how a government desiring to join the EU should make its case. But countries that managed to accede in recent years had done so by observing a few simple guidelines: cultivate friends among EU governments, be prepared to make painful sacrifices and, above all, show patience and good faith.
Ukraine, the largest of the East European countries hoping to join, has broken every one of those principles over the past two years. As a result, it has fallen from the EU's grace. EU countries like the Netherlands and Germany have always opposed offering Ukraine a 'membership perspective'. But only two or three years ago, "the majority of EU governments were in favour of [Ukraine] joining," said one European Commission official dealing with the country. "Today, EU governments have stopped caring."
Ukraine's most recent own goal consisted of Kyiv apparently lying to Brussels about the situation in its gas sector. Kyiv (and Moscow) warned in May and June 2009 that gas levels in Ukrainian storage tanks were too low to guarantee uninterrupted supplies during the winter. The European Commission – worried about a repeat of the January 2009 crisis that left parts of Europe in the cold for two weeks – sprung into action. It lined up key financial institutions including the World Bank and the European Bank for Reconstruction and Development to lend Ukraine billions of dollars to buy gas and reform its energy sector.
The feared gas shortage probably never existed. At the end of August, Kyiv declared that its reservoirs, which hold about 27 billion cubic metres of gas, were full. Experts say that Russia could have only pumped about 6-7 billion cubic metres between May and August. This suggests that the gas tanks had been close to full all along.
In creating a false alarm, Kyiv has shown complete disregard for itsreputation in Europe. This fits into a broader pattern. This year, Ukraine has also failed to act on promises it had made to the EU to raise gas prices, and make its energy business more transparent – not to speak of various other changes that the country would need to implement if it was serious about integrating with the EU.
No wonder: Ukraine has been in a political crisis for years. President Viktor Yushchenko and Prime Minister Yulia Tymoshenko are not on speaking terms. Both are vying for the presidency in the January 2010 elections, and have spent more time campaigning than governing. Even though the country's economy is contracting at a rate of over 15 per cent and the government is seriously short of cash, Yushchenko signed off a 10 per cent hike in public sector salaries in October. This prompted the International Monetary Fund to suspend its multi-billion lifeline for Ukraine. Like the EU, the IMF struggles to find anyone in Kyiv to talk to.
Of course, EU governments are right to be disillusioned with Ukraine. But the EU must also shoulder some of the blame for Ukraine's paralysis. With several EU governments calling for a stop to enlargement, more Ukrainians are giving up hope of ever being allowed to join. Ukraine's politicians are responding by downplaying the virtues of EU accession: they do not want to be associated with failure.
The leading candidate in the presidential elections, Viktor Yanukovich, wants Ukraine to abandon its pursuit of EU (and NATO) integration and draw closer to Russia. Two other candidates, Arseniy Yatsenyuk and Volodymyr Lytvyn, are ambivalent about getting closer to the West. The main proponent of western integration, President Yushchenko, is deeply unpopular and certain to lose in the January election.
The EU and Ukraine are getting locked in a vicious circle: the EU gives up hope for change in Ukraine, and politicians in Kyiv use the lack of EU incentives as an excuse for not addressing the mess the country is in. The EU should be tough on Ukraine, but also offer more attractive rewards in case reforms start happening.
The presidential elections present a chance to break the vicious circle. Tymoshenko, though currently polling second, stands a chance of winning in the run-off. She is more ambiguous than Yushchenko on EU membership but broadly in favour. Post-election, she will have fewer reasons to worry about upsetting voters. The EU should make it clear that if the new government reforms the energy sector, judiciary and constitutional law (all areas of concern) and completes a free-trade agreement with the EU (under negotiation but currently stalled), the Union would respond forcefully by offering the much-desired membership perspective.
Copyright is held by the Centre for European Reform. You may not copy, reproduce, republish or circulate in any way the content from this publication except for your own personal and non-commercial use. Any other use requires the prior written permission of the Centre for European Reform.