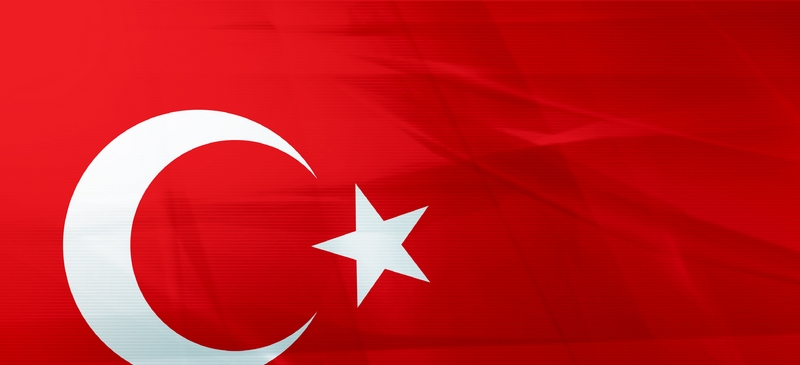 Is Turkey our partner now?
Six years after the start of accession talks, the EU and Turkey are struggling to keep up a semblance of progress. Having opened talks on 13 chapters of EU law by mid- 2010, they have not started on a new one for over a year now. Most of the remaining 22 chapters are blocked because of the Cyprus dispute and French opposition to full Turkish membership. And the Turks do not see the point in making difficult changes to trade union laws or public tenders to inch one step forward on a journey that now looks futile to most of them. While almost half of all Turks still want to join the EU, only a third think that they stand a chance of getting in one day, according to a German Marshall Fund survey. At the political level, interest in EU membership is clearly waning. The EU – once the number one issue for Prime Minister Recep Tayyip Erdogan – was hardly mentioned in the June 2011 general election.
The year 2012 will, if anything, be more difficult. The French presidential election in April/May could whip up the kind of anti-Turkey rhetoric that makes many Turks seethe with indignation. And Ankara's decision to boycott direct contact with the Cypriot EU presidency in the second half of the year is bound to cause further friction with the EU.
Brussels officials, aware of the damage wrought by persistentdeadlock, are trying to broaden the EU-Turkey relationship beyond the opening of new chapters. The European Commission suggests a "fresh and positive agenda" by focusing on visas, trade, student exchanges and foreign policy co-operation. Most Turkish diplomats had hitherto rejected any cooperation outside the accession channel lest it divert Turkey towards a 'privileged partnership'. Now pragmatism seems to have broken out on both sides.
However, the new agenda will not be easy to implement. Take visas. Turkey wants visa-free travel – something that Germany and some other EU countries refuse to contemplate. The EU insists that even for the more modest step of relaxing visa requirements, Turkey needs to start taking back all illegal immigrants coming from its territory – a tall order in view of Turkey's open borders with Syria, Iraq and other neighbours. In trade, Turkey, rightly, wants the EU to take its interests into account when it negotiates free trade deals with the likes of India and South Korea. So far, the customs union obliges Turkey to open its economy as a result of such deals but it does not get access to new markets itself. Some EU governments are against giving Turkey a voice in complex trade talks. On foreign policy, there is now more dialogue between Turkish and EU officials at all levels. But such talks have not translated into joint policies. On the contrary, Turkey is less inclined to align its foreign policies with those of the EU and insists that real co-operation would entail Erdogan being admitted to EU summits. The EU is unlikely to extend such an invitation, not least because Cyprus does not want to mingle with the leader of a country that refuses to recognise it.
Furthermore, the Commission's new approach may further weaken the EU's influence over Turkish reforms – already much diminished because of the drift in the membership talks. The Commission has added a 'rule of law dialogue' to its agenda that could address such problems as the 64 journalists that currently sit in Turkish jails. But, as one EU diplomat explains, the dialogue will be conducted in a "non-confrontational manner" to fuel a new spirit of partnership between Turkey and the EU.
However, the EU's critical but well-meaning voice is much needed: there is a risk that recent PKK atrocities will push the government back to a 'force only' solution to the Kurdish issue, perhaps undoing the progress that it has made on minority rights since 2002. There is also a risk that Erdogan will use the negotiations on a new constitution, which started in November 2011, to create a highly centralised presidential system (with himself as the first occupant of a much-strengthened executive) rather than cementing human rights and individual freedoms.
The EU is right to add elements of partnership to its relationship with Turkey. But it must also be prepared to drive this agenda forcefully so that it generates positive momentum. The political blockages that are paralysing membership talks must not be allowed to frustrate the new agenda. Moreover, the EU must make it clear to Turkey that firm and critical dialogue, including about democracy and human rights, is part of any genuine partnership.
Copyright is held by the Centre for European Reform. You may not copy, reproduce, republish or circulate in any way the content from this publication except for your own personal and non-commercial use. Any other use requires the prior written permission of the Centre for European Reform.