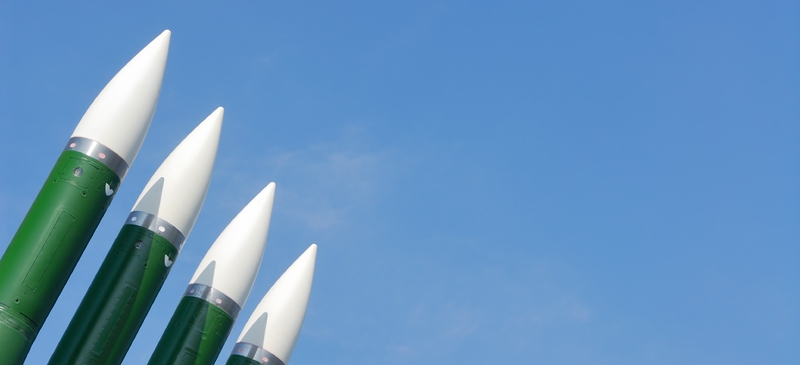 Is the Franco-British defence treaty in trouble?
In 2010, France and Britain agreed to strengthen defence collaboration, mainly to save money through common research and acquisition of military equipment. The economic crisis forced their hand: they needed greater economies of scale to preserve certain capabilities in the face of smaller defence budgets (which Britain cut two years ago and France is poised to do soon). However, London and Paris no longer agree on the nature of their relationship. Britain's coalition government would like it to be exclusive, as did former President Nicolas Sarkozy. But President François Hollande wants bilateral co-operation with the UK to form the core of a broader European effort.
Hollande's Socialist party believes that as many EU countries as possible should integrate their armed forces. On the campaign trail, Hollande and his now defence minister, Jean-Yves Le Drian, mildly praised collaboration with the UK, and committed themselves to respecting the 50-year treaty that France's previous government signed with Britain. But many French Socialists see the partnership, with its whiff of exclusivity, as counter to the idea of pan-European forces. Hollande's solution has been to invite other countries to join the Franco-British partnership. In June, he signed an agreement with Berlin on broad defence co-operation, including on a new generation of 'drones' (which France had previously agreed to develop with Britain). The British government has responded by restating its preference for keeping co-operation with France exclusive. Meanwhile, the Defence Secretary Philip Hammond has described military ties with Paris as in "drift".
The French also worry that the UK may not remain in the EU for much longer, and that it is not taking co-operation with France seriously enough. In May 2012, Britain abandoned plans to fit its aircraft carriers with catapults and traps, which would have allowed French planes to land on them. The UK found the upgrades too expensive, and defence officials say that they were never central to co-operation with France. But the volte-face gave ammunition to critics of Franco-British cooperation in Paris. In July, Britain also launched an 'audit' of EU competences, with an eye to opting out of several areas of EU co-operation sometime after 2014. A pressure group close to the Conservatives, 'Fresh Start', has questioned whether Britain should remain in the EU's common security and defence policy (CSDP). This set off warning bells in Paris: how, the French ask, can Franco-British co-operation become the core of European defence if Britain leaves CSDP – and perhaps the EU – altogether?
The answer is straightforward. If Paris and London need to deploy forces together – which they probably will, since they are Europe's leading military powers and the US is shifting its attention to Asia – NATO can lead (as it did in Libya). Alternatively, if the EU is in command, it has the option of involving non-members (there are US police under EU command in Kosovo). A Britain outside the EU could take part in such operations provided it is given a role in the command chain: loose military alliances are de rigeur these days.
The French Socialists are also wrong to worry that Franco-British collaboration may not be compatible with strong European defence. Most EU countries, including federalist-minded ones like Belgium, are building small regional defence groupings rather than a pan- European force. They have found that differences between national strategic cultures, equipment needs and replacement timelines make it nearly impossible to agree common procurement among 27 countries. Smaller 'islands of co-operation', such as the Benelux or Visegrad, can still achieve economies of scale while minimising the risk that different expectations will delay delivery and increase costs. The UK and France should be seen as one such island of co-operation. If, as intended, it helps Europe's top two militaries save capabilities despite budget cuts, EU defence will have benefitted.
Instead of arguing about whether to keep their co-operation exclusive, Paris and London should encourage others, especially the laggards in Europe's south and east, to form more regional defence groupings. The UK and France should start sharing tips with them on which approaches work and which do not. Where other countries make a credible case, Paris and London should help cover the start-up costs of collaborative projects. France and the UK have a strong interest in not allowing other EU states to hollow out their forces (even if the task can sometimes seem hopeless). If other militaries do not shape up, the next time Europe needs to use force, Paris and London may find that they lead, but no one follows.
Copyright is held by the Centre for European Reform. You may not copy, reproduce, republish or circulate in any way the content from this publication except for your own personal and non-commercial use. Any other use requires the prior written permission of the Centre for European Reform.