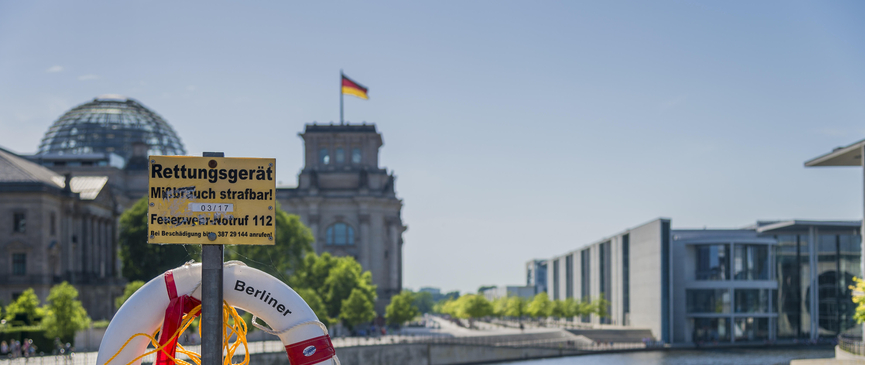 Berlin to the rescue? A closer look at Germany's position on Brexit
Many Brexiters hope that Germany will soften the EU-27's position in the forthcoming negotiations with the UK. After all, they say, Berlin is under pressure from its industrial lobby to keep the British market open for German goods, and will find Europe's security challenges too hard to manage without London at its side. Such hopes are misplaced.

Politically, nothing is more important to Germany than the stability and integrity of the EU – a project it considers central to its national interest. European integration was at the core of Germany's post-war policies. And while there is an element of fair weather Europeanism in Berlin, Germany's major political parties are all various shades of pro-European.

Despite its trade deficit with Germany, Britain is as economically dependent on Germany as vice versa – and a lot more dependent on the EU as a whole. Even German businesses, which are deeply linked to the EU via supply chains and investment, value the integrity of the single market and the EU more than tariff-free access to the UK market.

Geopolitically, Germany considers Brexit an act of vandalism – and of self-harm. In Berlin's view, Britain has undermined its own value as a security partner, and must be prevented from further dividing the EU. Turning Britain's security and defence contributions into a bargaining chip in the Brexit negotiations would backfire on London.

To get Germany on its side, Britain needs to show support for the EU and its institutions, and make clear that London is willing to contribute to European stability, prosperity and security.

In turn, Berlin should be pragmatic about keeping the UK close – the principles of multilateralism and EU cohesion are not irreconcilable with a good post-Brexit agreement for the UK.

In order to keep the EU-27 united, Germany should reflect carefully on how it can prevent the EU from being seen as an instrument of German power; and Berlin should reassure the UK's traditional European allies that their interests will be protected in a post-Brexit EU.

Unless both London and Berlin set realistic goals and create a co-operative spirit for the negotiations, the EU and Britain are headed for a hard, acrimonious Brexit.
Copyright is held by the Centre for European Reform. You may not copy, reproduce, republish or circulate in any way the content from this publication except for your own personal and non-commercial use. Any other use requires the prior written permission of the Centre for European Reform.