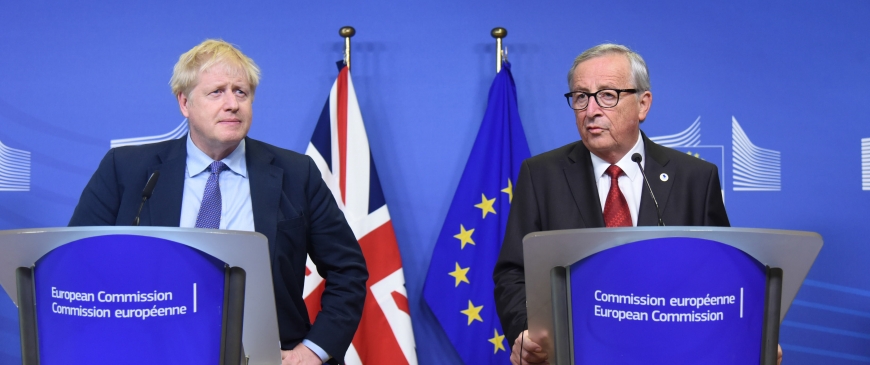 Europe and UK play game of Brexit chicken
"France is thinking a stricter extension could lead to a greater pressure to ratify the deal," said Agata Gostyńska-Jakubowska a Brussels-based analyst at the Centre for European Reform policy group. "The EU doesn't want to push Brexit off a cliff edge. No deal is in nobody's interests and the EU has gone the extra mile in negotiations," Gostyńska-Jakubowska said.
..."Johnson might think his popularity will be boosted by bringing the deal home and some polls suggest an election would give his party a majority in parliament," Gostyńska-Jakubowska said.
Though she admitted much is still unknown and there is "no straightforward answer" as to which way an election would go.