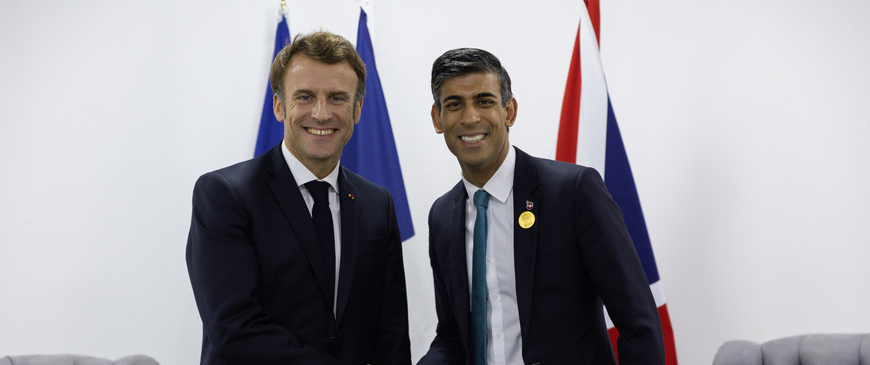 Sunak and Macron prepare show of unity in Paris as Vladimir Putin looks on
Charles Grant, director of the think tank the Centre for European Reform, said Putin's invasion of Ukraine has made Sunak and Macron realize "they need to get on better."
"Britain and France can't be at loggerheads if that's going to make the West weaker vis-a-vis Russia, and potentially China as well," he said.
..."Trying to keep the Brits and the French together on Ukraine is quite important," Grant said. "Macron is probably quite keen to make sure that the British are not going to go for a gung-ho, enthusiastic, kind of fighting-until-the-last-Ukrainian-is-dead, type of approach."
..."The British are very concerned about small boats, that's Rishi Sunak's personal and No. 1 ask for the summit," Grant said. "But as I understand it, there is not a lot the French can do. They can do a bit more than they're doing now.
"For them, the priority is getting a better relationship with the British and leading on to more cooperation on security and defense in the long run. So there's a bit of an incompatibility between what the two sides want."