Charles Grant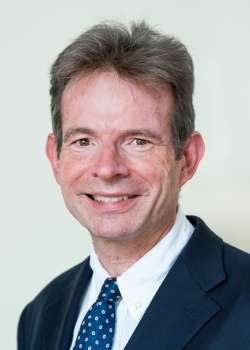 Areas of expertise
Britain's EU referendum, the 'future of Europe' debate, the euro, Russia, European foreign and defence policy and China's relations with the West.
T3VyIHJlc2VhcmNoZXJzIGNhbiBiZSByZWFjaGVkIHZpYSBlbWFpbCB1bmRlciBbZmlyc3RuYW1lXUBjZXIuZXU=
Charles Grant helped to found the Centre for European Reform in 1996. In January 1998 he left The Economist to become the CER's first – and so far only – director. He is the author of numerous CER reports, including Russia, China and global governance (2012), How to build a modern European Union (2013) and Relaunching the EU (2017). He works on, among other subjects, Britain's relationship with the EU, the future of the European Union, EU foreign policy, Russia and China. 
After studying modern history at Cambridge University, Charles took a diploma in French politics at Grenoble University. Returning to London, Grant joined Euromoney, the financial magazine, in 1981. He moved to The Economist in 1986, where he wrote about the City. In 1987 he began a series of articles which exposed the County NatWest-Blue Arrow scandal, which led to two Department of Trade and Industry inquiries and a long criminal trial.
In 1989 The Economist made Charles bureau chief in Brussels, where he covered the European Community. In 1993 Charles returned to The Economist's London office, soon becoming defence editor. His biography of Commission President Jacques Delors (Delors: Inside the House that Jacques Built, Nicholas Brealey, 1994) was translated into French, Japanese and Russian.
Charles was a director and trustee of the British Council from 2002 to 2008. He was a member of the international advisory board of the Moscow School of Political Studies (which became the Moscow School of Civic Education) from 2002 to 2015. He is a member of the international advisory boards of the Turkish think-tank EDAM, the French think-tank Terra Nova and the Italian think-tank Aspen Italia. He is a member of the Council of the Ditchley Foundation, of the advisory board of the UCL European Institute, of the Scottish First Minister's Standing Council on Europe, and of the Brexit Advisory Panel of Make UK (formerly the Engineering Employers' Federation). 
In 2004 he became a chevalier of France's Ordre National du Mérite, and in 2013 a Companion of St Michael and St George (CMG) "for services to European and wider international policy-making". In 2015 he was awarded both the Bene Merito medal by the Polish government and the Star of Italy medal by the Italian government.

Charles is a regular contributor to the Financial Times, the Guardian and many other publications.
Charles Grant can be followed on X at @CER_Grant or on Facebook at CharlesGrantCER.