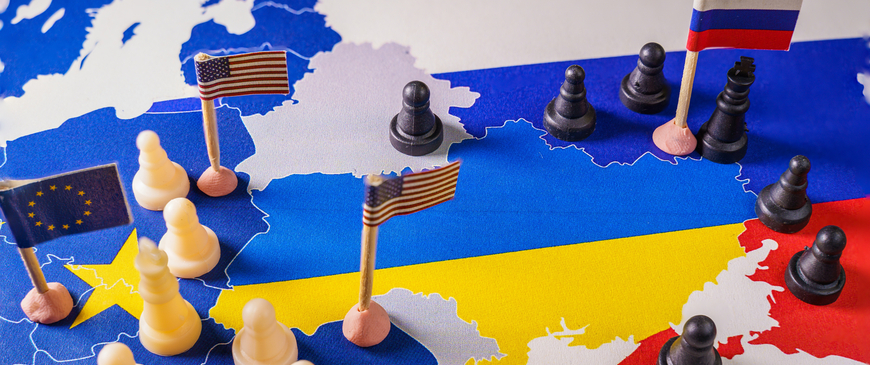 CER podcast: The Russia-Ukraine crisis as seen from Kyiv and Paris
In this week's CER podcast on the Russia-Ukraine crisis, our foreign policy director Ian Bond is joined by Marie Dumoulin, a former French diplomat who now heads the Wider Europe programme at the European Council on Foreign Relations, and our former colleague Khrystyna Parandii, a political analyst in Kyiv and a Ukrainian citizen, who was the CER's Clara Marina O'Donnell fellow from 2019-20.
While it is not clear whether Russia is really withdrawing troops or if an invasion of Ukraine is still imminent, Ian, Khrystyna and Marie discuss the mood in Kyiv and the Ukrainian government's approach to the crisis; they consider French and German shuttle diplomacy with Ukraine and Russia; and they look at Ukraine's relations with NATO and the EU.
Index
02:06 - The perception of the crisis from Ukraine
06:07 - Macron's relationship with Putin and Zelensky
08:15 - France and Germany's approach - 'good cop, bad cop'?
11:25 - Ukraine and NATO: Ukraine's membership perspective
15:18 - The role of the EU as an institution in the crisis
20:55 - The EU's role vs. NATO's
24:45 - Where the crisis could go next
27:10 - Next steps for EU diplomacy