Beth Oppenheim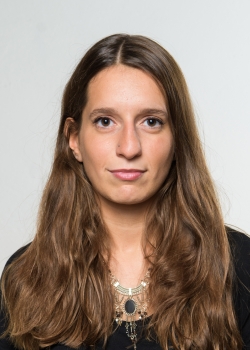 T3VyIHJlc2VhcmNoZXJzIGNhbiBiZSByZWFjaGVkIHZpYSBlbWFpbCB1bmRlciBbZmlyc3RuYW1lXUBjZXIuZXU=
Beth Oppenheim is a researcher at the Centre for European Reform.
She focuses on Britain's future relationship with the EU. Beth has contributed opinion pieces to various news sites including CNN and Prospect Magazine. Beth also edits the CER podcast, and recently hosted an episode. Before joining the CER, she worked as a senior researcher and editor for the political historian Anthony Seldon, and as an advocate and caseworker at the Hackney Migrant Centre in London.
She holds a BA in English Literature from the University of Cambridge. She has also worked as a theatre designer, and holds an MA in Design for Performance from the Royal Welsh College of Music and Drama.
Beth Oppenheim can be followed on twitter at @beth_oppenheim