Elisabetta Cornago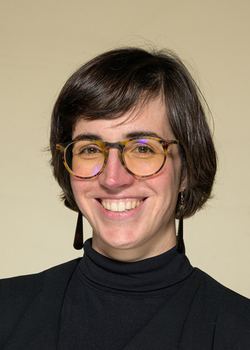 Areas of expertise
Environmental policy, energy policy and climate policy
T3VyIHJlc2VhcmNoZXJzIGNhbiBiZSByZWFjaGVkIHZpYSBlbWFpbCB1bmRlciBbZmlyc3RuYW1lXUBjZXIuZXU=
Elisabetta Cornago is a senior research fellow at the Centre for European Reform. She works on EU energy and climate policy from an economics perspective.
Before joining the CER, Elisabetta worked as an environmental economist at the OECD, focusing on behavioural insights for the design of environmental and energy policy, on urban mobility policy and on resource efficiency and circular economy policy. Most recently, she worked as energy policy analyst at the International Energy Agency, focusing on energy efficiency policy and on its role for the post-pandemic recovery. 
Elisabetta holds a PhD and an MA in economics from Université Libre de Bruxelles, and a BA in economics and public management from Università Bocconi.
Elisabetta Cornago can be followed on twitter at @ElisabettaCo