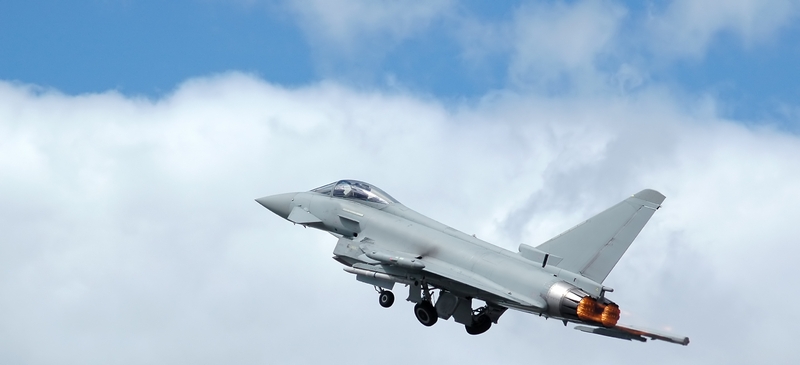 The end of EADC
A little over a year ago the political leaders of Britain, France and Germany launched their plan for a European Aerospace and Defence Company (EADC). But the January 1999 takeover of GEC-Marconi by British Aerospace (BAe) may well have killed off the idea. With 95,000 employees in Britain alone and sales of £21 billion, BAe becomes the third largest defence company in the world. It no longer has to merge with other European defence companies in order to compete on an equal footing with American giants such as Boeing, Lockheed Martin and Raytheon. Nor are European defence firms in any hurry to merge with a BAe that would clearly be the dominant partner.
Until Christmas a merger of BAe and DaimlerChrysler Aerospace (Dasa) seemed likely. But arguments over shareholdings gave Lord Simpson, GEC's chairman, the chance to practice some shrewd negotiating tactics. He threatened to sell Marconi to either France's Thomson-CSF or an American firm, making BAe worry that a major chunk of the British defence industry could fall into the clutches of a rival.
Understandably, Dasa is furious at being jilted. A bitter statement issued after the announcement of the BAe-GEC deal said that such a merger "will make balanced European mergers impossible, and create an obstacle to European integration".
Dasa now has four options. It might wait till tempers have calmed and then re-enter negotiations with BAe, which says that it still favours the creation of an EADC. But Dasa would make up only about a quarter of the value of what would be a British-dominated company. Neither Dasa executives nor the German government are keen on that prospect. Or Dasa could try to link up with a major French firm, such as Thomson-CSF or Aérospatiale-Matra. But Dasa is reluctant to get too close to companies which remain - despite partial privatisations - state-dominated.
Dasa could also exploit its American parentage and look for a deal with a US firm. Northrop Grumman, smaller than America's other defence giants (with sales of £6 billion), might make a good match. But until and unless the US government relaxes some of its controls on transfers of military technology to its allies, European firms will be reluctant to tie a transatlantic knot. Furthermore, European companies tend to be hesitant about merging with larger American ones, fearing that they will become mere subsidiaries.
Dasa's final option is to do nothing at all. Standing alone, as a subsidiary of one of the world's largest multinationals, Dasa is strong enough not to feel insecure. Last year it had sales of £5.5 billion. It has a major stake in the Eurofighter programme and - more importantly - almost 40 per cent of the increasingly profitable Airbus. Dasa also has shares in Eurocopter (with Aérospatiale), as well as substantial military engines, missile and satellite businesses.
BAe will need to spend some time digesting Marconi before it refocuses its sights on continental Europe. In any case, the leading continental firms may well be reluctant to deal with BAe until they have merged among themselves and gained more critical mass. BAe's purchase of GEC has at the very least postponed the creation of an EADC.
If the British government allows the BAe-Marconi deal to proceed (as seems likely) it will be abandoning the Ministry of Defence's long-standing opposition to the "vertical integration" of the UK defence industry. One objection to mergers between firms which primarily manufacture "platforms" (e.g. aircraft) and those which are mainly in electronics is that the new company may feel obliged to fit its platforms with its own components, which may not always be the best. Another is that "horizontal integration", between like companies, generally allows more scope for savings.
But the biggest worry about a merger such as that between BAe and Marconi is surely that it will reduce competition. It is hard to imagine a competition for a major defence contract being won by a foreign firm rather than Britain's national champion. That is why the best way to preserve genuine competition is for defence companies to form international alliances which can then compete against each other.
In the long run the new BAe is likely to be a building block of such alliances, whether pan-European or transatlantic. But in the short run this deal looks likely to postpone the international restructuring of the defence industry.
Copyright is held by the Centre for European Reform. You may not copy, reproduce, republish or circulate in any way the content from this publication except for your own personal and non-commercial use. Any other use requires the prior written permission of the Centre for European Reform.