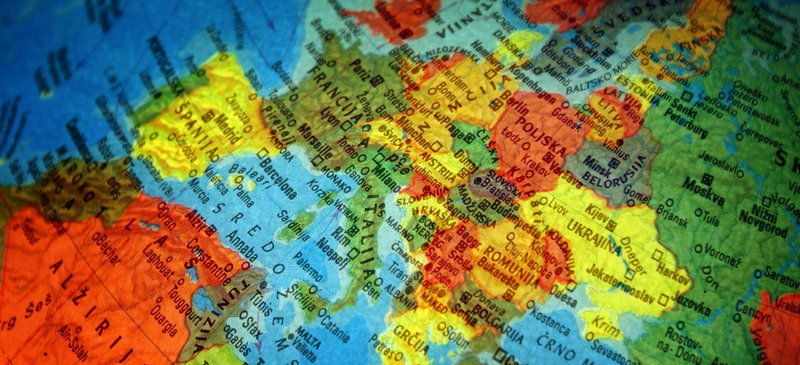 Can variable geometry save EU enlargement?
All over Europe, politicians are becoming more hostile to further EU enlargement. One reason is that electorates in many countries oppose it. Another is that the EU's 'widening' has always been closely linked to its 'deepening'. Political elites in core countries such as France have been reluctant to accept a wider Europe, fearing that it would lead to the Thatcherite dream of a free-trade area with weak political institutions. But in the end these elites have agreed to enlargement because successive EU treaties promised further deepening.
The French and Dutch Noes to the EU constitutional treaty appear to spell the end of treaty-based integration, at least for the foreseeable future. If there is no further deepening, more politicians will oppose enlargement. France recently changed its constitution so no country can join the EU without the approval of a French referendum. That does not apply to Romania and Bulgaria, which have finished negotiations and are due to join in 2007 or 2008. The chances of other Balkan states or Turkey joining the EU look bleak - while those of Ukraine are worse still.
The end of EU enlargement would be a tragedy. The Union's greatest success has been the spread of stability, security, prosperity and democracy across most of the continent. Of course, there has to be a geographical limit at some point – North African countries are not in Europe and so cannot join. But for the EU to define precisely its future borders for all time would have a disastrous impact on would-be members beyond those borders.
A snub for Turkey would strengthen extreme nationalist and Islamist elements within Turkish politics and society. The impact of the EU shutting the door on the Western Balkans would be worse. Would fragile constructions such as Bosnia and Macedonia hold together? Would Serbia ever swallow the bitter pill of independence for Kosovo without the prospect of EU membership for itself? And if the EU said 'never' to countries further afield, such as Ukraine, Moldova, Belarus and Georgia, how could it hope to influence their development?
Despite enlargement's gloomy prospects, Europe's leaders could, if determined, resuscitate the process. First, they should boost Europe's economic growth. As long as millions of Europeans are unemployed, or fear for their jobs, they will naturally be reluctant to welcome new EU members and their workers. Second, EU leaders should finally start to explain to electorates that extending the single market and good governance across the continent enhances their prosperity and security. Third, they should make greater use of 'variable geometry' – the idea that not every member-state takes part in every EU policy area.
Already, some EU countries opt out of the euro, the Schengen agreement or EU defence policy. The EU treaties allow groups of members to move ahead in certain policy areas, under the so far unused 'enhanced co-operation' procedure. An avant-garde group may also emerge independently of EU institutions: Schengen started as an inter-governmental accord, before being folded into the EU treaties.
More variable geometry could help enlargement. If the countries that aspire to a 'political union' were able to build avant-gardes in certain policy areas, and thus revive a sense of forward motion, they would be less likely to oppose further widening of the Union. EU governments should also try to persuade EU applicants to accept long derogations or safeguards that would postpone their full participation in some EU policies. Again, that would make enlargement more palatable for some doubters.
Variable geometry has many critics. Some federalists fear it will lead to a more complex EU, and weaken the EU institutions vis-à-vis member-states' governments. Yet in an EU of 27, greater diversity is inevitable, and should be celebrated rather than resisted. The Swiss are outside the EU but have voted to join Schengen. Several recently formed intergovernmental groupings are promoting European interests or integration: the 'EU-3' that deals with Iran (Britain, France and Germany); the 'G-5' that collaborates on counter-terrorism (the three plus Spain and Italy); and the treaty of Prüm, a kind of super-Schengen accord among seven countries (see Hugo Brady's article in this issue).
Coming from a very different direction, Britain has traditionally opposed the creation of core groups, fearing that it would stay aloof and thus lose influence in the EU. But as the EU-3 and G-5 examples show, Britain does not have to be on the outside. In any case, if it tried to prevent other governments from building avant-gardes it would become very unpopular with them.
Some worry that variable geometry could lead to the unravelling of the acquis communautaire, the EU's accumulated rulebook. The more you allow some countries to pick and choose, the greater the risk that others will demand the right to opt out of existing policies they dislike. British Conservatives, for example, talk of using variable geometry to pull Britain out of the common farm, fisheries and foreign policies. The EU therefore needs to define the set of policies that every member must take part in. This should include trade, competition, the single market and its four freedoms (of goods, services, capital and people), fisheries, regional policy, overseas aid, some common rules on agriculture, some environmental rules, some co-operation on borders and policing, and a common foreign policy. That leaves subjects such as the euro, the co-ordination of budgetary and tax policy, border controls, the harmonisation of criminal justice, and defence policy, as suitable for variable geometry.
The suggestion that some candidates should agree to stay out of some EU policies for long periods meets an obvious criticism: Turkey, say, would not want to join the EU without the right to take part in the full range of policies, lest it looks like a 'privileged partnership'. But the Turks would probably rather be in the EU with very long derogations than outside. Given Turkey's large population and relative poverty, one could imagine a provision granting member-states the right to impose restrictions on Turkish labour, so long as Turkey's per capita GDP is below, say, 50 per cent of the EU average.
Variable geometry is becoming more common in the EU, and is likely to spread further. Despite the potential drawbacks, this trend may help politicians and electorates to view further enlargement as less threatening.
Copyright is held by the Centre for European Reform. You may not copy, reproduce, republish or circulate in any way the content from this publication except for your own personal and non-commercial use. Any other use requires the prior written permission of the Centre for European Reform.