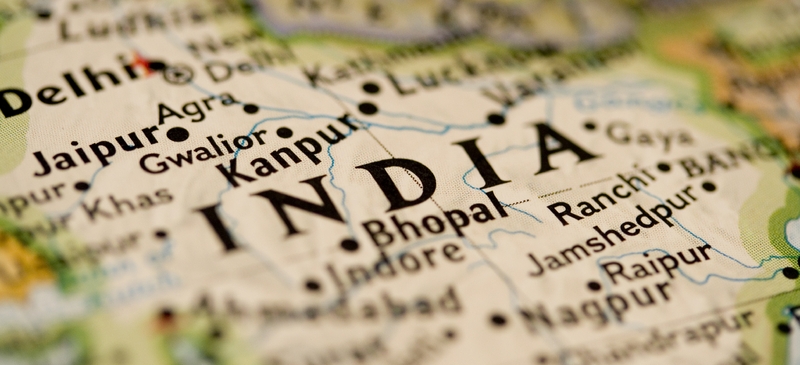 India and the EU: strategic partners?
Most EU governments take very little interest in India. That is likely to change. According to Goldman Sachs' (admittedly speculative) research, over the next half century India will grow faster than any other large national economy. By 2050 it will be the world's third largest, behind China and the US – but around four times bigger than each of the next three, Japan, Brazil and Russia.
The EU is already India's biggest trading partner, with two-way trade in 2004 amounting to €33 billion (though EU-China trade in that year came to €175 billion). The EU is also India's biggest provider of development assistance and foreign direct investment. But most Indians see the EU simply as a trade bloc. While many Chinese take the EU's political ambitions seriously, and view the EU as an emerging pole in a multi-polar world, most Indians do not.
Indians note that the EU has no policy on the issues they care most about. These include India's bid for a permanent seat on the UN Security Council, and its attempt to lift the sanctions imposed by the Nuclear Suppliers Group after India tested its atomic bomb in 1998. Indians know little of the 11 operations now managed by the EU's security and defence policy (one of which involves EU observers monitoring the peace in Aceh).
In cases where the EU does have a common foreign policy, India may not like it. In the past, EU criticisms of human rights abuses by Indian forces in Kashmir riled many Indians. More recently, there have been differences over Burma: the EU applies tough economic sanctions, while India engages with the military government.
Professor R K Jain, of Jawaharlal Nehru University, speaks for many Indian intellectuals in declaring that "the post-modern EU is of marginal importance to us on security issues". By post - modern he means that the EU is built on the principle of sharing sovereignty, and that it likes to influence other countries through 'soft power'. "India cannot be post-modern, given that in our part of the world we face traditional security threats." Jain describes the EU as a 'status quoist' power, "in contrast to the US, which is open to changing the international system, as it did with the July deal". (Last July the US promised to try and end the international sanctions that cut off India from nuclear technology, in return for India putting its civilian nuclear plants under international inspection.)
However, India's top government officials tend to be more sympathetic to the EU. They are delighted that last September's annual EU-India summit approved an action plan for their 'strategic partnership'. The plan maps out co-operation on a wide range of subjects, some of which are substantive: India is joining the Galileo satellite navigation project; the EU is backing Indian participation in the ITER nuclear fusion reactor; Indian researchers will take part in the EU's R&D programmes; many hundreds of Indian students will receive Erasmus Mundus scholarships; and a new 'joint initiative on clean development and climate change' will involve the EU funding the diffusion of green technologies in India.
The strategic partnership also includes a 'security dialogue on global and regional issues, disarmament and non-proliferation', at which senior officials from the EU 'troika' (the Council of Ministers, the Commission and the presidency) meet their Indian equivalents. "We like talking to the EU about Nepal, Sri Lanka and Bangladesh," says one of those on the Indian side. "We want to engage the EU to stop it being a nuisance and lecturing us – EU policy is liable to be influenced by NGOs." The official says that since India started taking the trouble to explain its positions to the EU, over the last few years, there has been less illinformed lecturing from Europeans. For example, Indians think that since 9/11 the EU has become more even-handed on Kashmir. "If we did not think the EU mattered we would not spend so much time talking to it."
Both sides are going through a process of learning about the other. That is a necessary precondition for a true strategic partnership, in the sense of working together to tackle common problems. In time, the Europeans may find India increasingly easy to deal with. India is in a transitional phase, shaking off the anti-western attitudes of the non-aligned movement. It is becoming aware of its growing status as a power, and the responsibilities that that entails.
One sign of this evolution is the recent rapprochement between New Delhi and Washington. India knows that it needs US support to end the international nuclear sanctions. It wants US investment in its IT industries – and worries about China's growing military power. However, many Indian officials would like to balance the tilt to the US with closer ties to the EU, so that India does not become dependent on the Americans. These officials therefore hope that the EU will be able to build stronger foreign and defence policies.
The EU must prepare to respond to India's desire for a real strategic partnership. EU governments need to big market. Like the EU it is a growing diplomatic force (its recent support for the EU-US hard line on Iran's nuclear programme has shocked Tehran). Europeans should take a greater interest in South Asia, including the civil wars in Sri Lanka and Nepal.
Although a democracy, India has seldom done much to push other countries to be democratic. It has taken a 'realist' approach to foreign policy, for example by refusing to support human rights lobbies in Burma and Tibet, and by opposing the concept of 'humanitarian intervention'. But the line in New Delhi is starting to shift.
"As long as there are internationally agreed rules on the circumstances that justify intervention, and as long as the UN approves it, we can accept intervention, " says a senior official. Unilateral interventions should be opposed but "if a global debate on intervention produces global norms, it would be good to send a message to regimes that are undemocratic". In the multi-polar geopolitics of the future, the common values shared by Indians and Europeans could underpin a close partnership .
Copyright is held by the Centre for European Reform. You may not copy, reproduce, republish or circulate in any way the content from this publication except for your own personal and non-commercial use. Any other use requires the prior written permission of the Centre for European Reform.