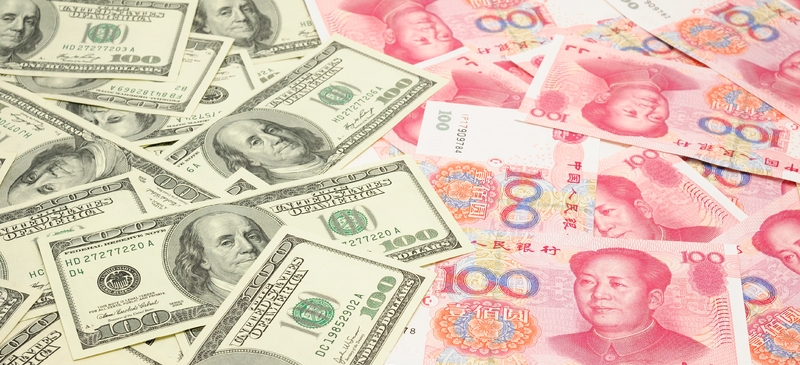 The US-China 'reset': An opportunity for the EU
Europe faces few bigger questions than how to handle China. Recent shifts in the Washington-Beijing relationship, together with changes in the EU itself, give the Europeans a chance to rethink their own relations with China.
In 2008 and 2009 China's foreign policy became more assertive. Deng Xiaoping's advice to his fellow Chinese to "bide our time, hide our capabilities and never take the limelight" seemed to count for less. China redoubled its claims to the Indian state of Arunachal Pradesh, as well as islands and oilfields in the South China Sea, punished Europeans for meeting the Dalai Lama, spurned binding commitments at the Copenhagen climate change conference, and rebuffed American demands that it revalue the renminbi. Foreign investors in China felt less welcome. Proud of their economic success and aware that the financial crisis had weakened the West, Chinese leaders appeared to be on a high.
China's stridency provoked reactions. India sent more forces to Arunachal Pradesh and strengthened ties with the US, Japan and South East Asian countries. Singapore, Vietnam, Malaysia and Indonesia urged the US to reinforce its commitment to Asian security. The EU, though virtually incapable of being tough with anyone, started to debate a new China strategy. Early this year, Obama approved a big arms sale to Taiwan and met the Dalai Lama. Congress moved towards imposing sanctions on China for manipulating its currency.
China's leaders realised they had a problem. In March they began a deliberate effort to improve relations with those whose feathers they had ruffled. Though they have treated Indians and Europeans more softly, their main focus has been the US. President Hu Jintao attended Obama's nuclear weapons summit. Then China backed a new round of UN sanctions against Iran and said it would unhook the renminbi from the dollar. Premier Wen Jiabao called in foreign business leaders and asked what he could do to help. His government announced that it would postpone implementing the 'indigenous innovation' regulation which, if enforced, would require foreign firms to hand over intellectual property before being allowed to bid for government contracts.
This 'reset' of US-China relations seems built on shakier foundations than that between Washington and Moscow. Many Chinese complain that they have made all the compromises and the Americans none. Leading academics have criticised the government for backing sanctions on Iran, which many in China consider a key strategic ally. The People's Liberation Army seems oblivious to the reset, and has blocked the US defence secretary from visiting China. There are growing tensions in the South China Sea, which the Chinese government has declared to be a 'core national interest' and where China's navy is increasingly active. Kim Jong-il's tottering regime could also upset the reset. China fears the consequences of the regime collapsing and so will not criticise North Korea for sinking the Cheonan, a South Korean vessel.
But despite these problems, Deng's line that China's economic development requires good relations with the US, and hence occasional concessions, seems to be prevailing. The US-China reset gives the Europeans an opportunity to rethink their own relationship with China. They can more easily take a common line when China's relations with the US are good (conversely, stormy relations may prompt the US's best friends in Europe to take Washington's side, which tends to divide the EU). In September the European Council will hold a strategic discussion on partnerships with emerging powers like China. Meanwhile, the creation of the new External Action Service (EAS) should provide more expertise and help EU governments to develop a common analysis of China.
The Chinese tend to be disdainful of the EU, because of its divisions, irrelevance to Asian security and recent economic travails. The Europeans often disagree on how to deal with China – for example on the importance of human rights and whether to protect EU markets. This encourages Beijing to play them against each other. But the Europeans' fundamental interests are similar: they want China to be richer and freer, as well as stable, peaceful and more open. So when European ministers and officials visit Beijing they should be able to convey a similar set of messages and priorities. EU governments should also agree on how to handle the Dalai Lama (they meet him in different ways, making it easier for China to punish individual governments).
Not only more unity but also streamlined structures would enhance the EU's clout with China. For example, the EU runs a series of dialogues with China, yet many member-states duplicate these with their own dialogues on issues like Africa, human rights and proliferation. This creates extra work for the Chinese. When the EAS has proven its worth, some member-states may choose to deal with China through it. Britain, France and Germany will surely want to maintain full bilateral relations, but they should do more to co-ordinate positions on China – as they have done over the Iranian nuclear diplomacy.
When the Europeans deal with China, they should be prepared to give as well as take, showing respect for what China regards as its core interests. They should also be ready to attempt trade-offs between questions of foreign policy and economics, as the US sometimes does. The EAS may make it easier to link, say, Chinese help on combating proliferation with European funding for the transfer of energy-saving technology.
The EU's top demand of China should be the removal of barriers to trade and investment. But it would be a mistake to threaten to close EU markets unless China obliges. The EU's best calling card is that it is China's biggest export market (and also less restrictive than the US on technology transfer). If Beijing fails to offer better market access, Brussels should take it before WTO panels more often (Chinese compliance with WTO commitments is patchy). Rather than taking unilateral measures, the EU should show China that it values international rules and institutions.
The EU should also team up with the US in trying to open China's markets. They have brought a few joint WTO cases, and their diplomats in Beijing lobbied together against the indigenous innovation regulation. But the US and the EU have not made much effort to work together on the big trade, investment and currency issues at a strategic level, where each has its own special forum for meeting China's leaders.
Undoubtedly, closer EU-US collaboration would provoke a scornful reaction from China that the Europeans were once again displaying their dependence on 'big brother'. But China's approach to international relations is hyper-realist, so it respects strength. A united US-EU stance on better market access would be more likely to get results than the various governments acting on their own.
Copyright is held by the Centre for European Reform. You may not copy, reproduce, republish or circulate in any way the content from this publication except for your own personal and non-commercial use. Any other use requires the prior written permission of the Centre for European Reform.