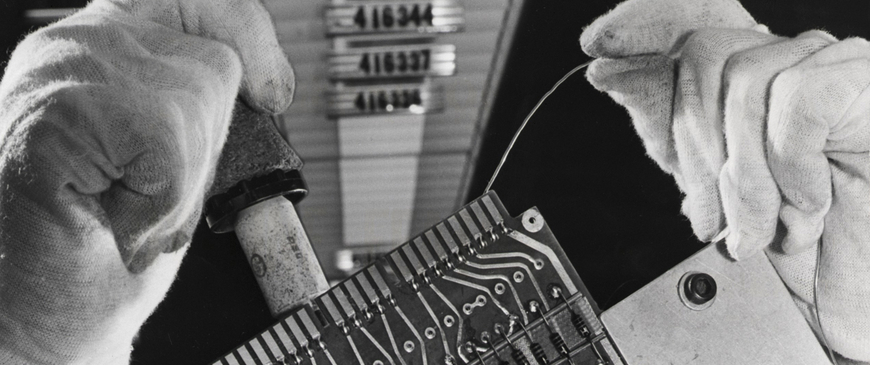 Offline? How Europe can catch up with US technology
The EU should not fret about the power of US internet giants. The take-up of digital technology across the services sector is more important than a 'European Google'.
The EU is right to make the digital economy a central plank of its economic growth strategy. But it is wrong to fret about digital jobs or dominant firms. Günther Oettinger, the digital economy commissioner, says that Europe is too "dependent on a few non-EU players". Digital companies are, however, not huge employers: Google has 50,000 employees, while the Volkswagen group has 570,000. The impact of digital technology on broader economic performance is what matters, and the EU needs a strategy for the diffusion of digital technology across the services sector.

The European Commission's digital single market strategy contains some good ideas – harmonised online consumer protection rules, curbing 'geo-blocking', which is largely used to charge different prices in different countries, and reducing VAT compliance costs for sales online, to name a few.

But there are also whiffs of protectionism. Oettinger has called for a new EU body to help predominantly European retailers and publishers get a better deal from predominantly American internet platforms, which charge producers to gain access to their platform's marketing power.

The EU's competition case against Google also seeks to level the playing field between suppliers and platforms. The Commission worries that the search giant's shopping service might damage competition, because Google's dominant position in web search might lead to dominance in e-commerce. But Google Shopping appears to benefit consumers. The Centre for European Reform took the prices of 63 consumer goods from Britain's consumer inflation basket, and compared prices on Google Shopping with those of the first placed retailer in normal search. Google Shopping was 2.9 per cent cheaper.

Why does Google refrain from exploiting its market power? Internet markets are characterised by periods of monopolistic power after a breakthrough innovation – but these periods are short-lived, and the threat of market entry polices monopolists' behaviour. Thus internet monopolies help consumers to receive cheaper and better goods, content and services.

The Juncker Commission has not produced a new strategy for the single market in services, and has narrowly focussed on the internet. But as a percentage of GDP, Europe's information and communication technology capital stock has fallen to about two-thirds that of the US, from close to parity in 1991. This is the biggest reason why Europe's services productivity growth grew by just 1.3 per cent per year between 1995 and 2007, and by 3 per cent in the US.

The US enjoyed a productivity surge because it has more integrated services markets, and higher digital investment. American companies take more advantage of economies of scale, and competition between them is fiercer, since barriers to commerce are lower. This sharpens incentives to invest.

It follows that companies confronting greater, EU-wide competition will be encouraged to invest in productivity-boosting technology. The EU should apply the 'mutual recognition' principle in sectors where services are most tradable and have the most potential for digitisation. This principle allows firms to sell services in other member-states but be regulated at home, which reduces the regulatory cost of entering markets in other states. To give itself the best chance of taking advantage of technology's benefits, the EU needs a more expansive plan to promote competition across the single market.
Copyright is held by the Centre for European Reform. You may not copy, reproduce, republish or circulate in any way the content from this publication except for your own personal and non-commercial use. Any other use requires the prior written permission of the Centre for European Reform.