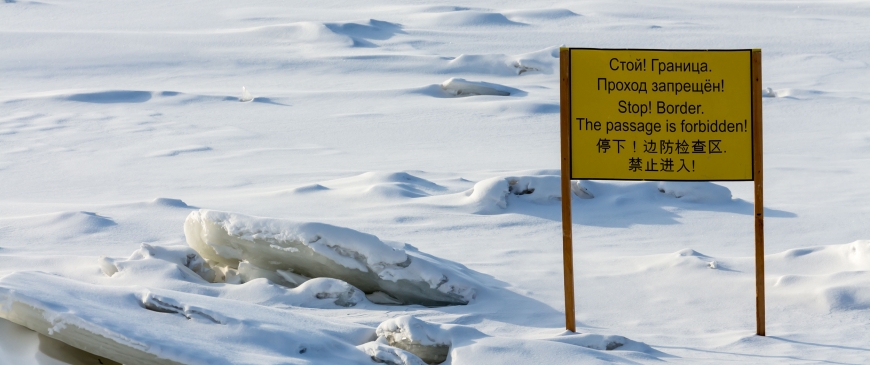 Russia and China: Partners of choice and necessity?
Russia and China are often bracketed together as the West's most important adversaries. But the differences between them are significant. It would be an error for the West to pursue policies that force them together unnecessarily. The EU and US are more important economic partners for Russia and China than the latter are for each other. And China has been careful not to become dependent on Russia for energy to the same extent that Europe is.
Russia is an important arms supplier for China; but Moscow also supplies Beijing's regional rivals, especially India and Vietnam. Indeed, even as the political relationship between Russia and China has warmed, arms sales to India have been higher than those to China. Russia and China conduct some military exercises together; but some Russian national exercises imply that the military still see a Chinese invasion in the Far East as possible.
It would be an error for the West to pursue policies that force Russia China together unnecessarily
In Central Asia, China and Russia have competing economic visions: China's 'Silk Road Economic Belt' is designed to link China to Europe, whereas Russia's Eurasian Economic Union is an attempt to bring a number of former Soviet states into a single economic space. Though Presidents Vladimir Putin and Xi Jinping agreed in 2015 that the two initiatives should be brought together, there seems to have been little practical progress so far.
Despite the rhetoric of 'strategic partnership', China has not recognised Russia's annexation of Crimea, and Russia has given only partial support to China over the South China Sea. In the UN Security Council, China and Russia usually work together; but they have parted company over Crimea and Syria. In the UN Human Rights Council they almost invariably vote together. And both are working to tighten state control over the internet – both in relation to its international governance, and through censorship and other steps to limit their citizens' access to information.
In the International Financial Institutions (IFIs), China's economic strength gives it much more influence than Russia; Beijing has sought both to increase its role in the IFIs to reflect its financial heft, and to set up financial institutions such as the Asian Infrastructure Investment Bank which offer an alternative to Western-dominated institutions.
Western powers have four options for dealing with China and Russia:
Oppose both Russia and China

Oppose China, seek partnership with Russia
Oppose Russia, seek partnership with China
Seek partnership with both Russia and China
CH benefits from stability, RUS benefits from disruption. West can find more common ground w #China
None of the options is perfect. But in the short term at least, the West can find more common ground with China, which benefits from stability, than with Russia, which benefits from disruption. The US and its allies should look again at a possible 'Conference on Security and Co-operation in Asia', on the model of the Conference on Security and Co-operation in Europe which helped to bring about the end of the Cold War, as a means to defuse tension with China. Confrontation between a rising China and the West can be avoided, and the problems posed by a declining Russia can be managed co-operatively.
Ian Bond is director of foreign policy at the Centre for European Reform.
Copyright is held by the Centre for European Reform. You may not copy, reproduce, republish or circulate in any way the content from this publication except for your own personal and non-commercial use. Any other use requires the prior written permission of the Centre for European Reform.