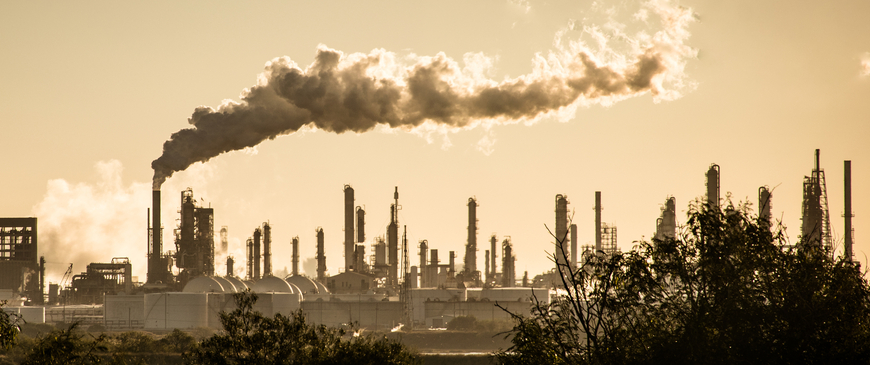 Britain must find a way to be competitive while cutting carbon emissions
Joe Biden's accession to the White House and the US's subsequent rejoining of the Paris Climate Agreement has given the international effort to reduce greenhouse gas emissions a significant boost. As the host of this year's climate talks, the UK organisers will have breathed a particular sigh of relief.
But the UK's plan to achieve a 68-per-cent drop in greenhouse gas emissions by 2030, and net-zero emissions by 2050, risks provoking a domestic political backlash. Hitting these targets will require a significant increase in the domestic price of carbon, or much stricter regulation — red meat to populists looking for a new platform.


Sceptical voices will only grow louder if UK climate measures are perceived to damage the competitiveness of British companies. In theory, new measures to address climate change could increase the cost of producing products in the UK, and lead to businesses offshoring production to territories with relatively weaker rules.
If new UK climate rules lead to companies moving operations abroad and British consumers continuing to buy high-carbon imported goods, they would also fail to contribute to a reduction in global emissions. Rather, the UK's efforts would just result in greenhouse gas emissions being shifted to another jurisdiction.
To quell domestic opposition, guard UK-based companies against unfair opposition and ensure its efforts to combat climate change are effective, the UK should consider introducing a border carbon adjustment mechanism (BCAM). Such a measure would cause a charge or levy proportionate to the carbon content of imported goods to be applied at the UK's border.
For example, if cement-makers pay an additional £20 per tonne to produce cement in the UK because of costs associated with government climate policy, the UK would also levy an equivalent charge on cement imported from the rest of the world. The charge would apply to all imports unless they originate from a country with an equivalent domestic carbon price to the UK, or are made by a company able to demonstrate that its cement is more carbon efficient than the UK average. This would ensure a level playing field for domestic cement producers, and that all cement used in the UK is subject to the same climate-related costs.
Of course, the adoption of a BCAM would not be without its challenges. These include questions about its design, legality, complexity, and potential political impact on an already fractious international rules-based trading system. There are also specific questions the government would need to answer such as whether a BCAM should apply to developing countries, or not.
But none of these challenges are insurmountable. And the UK would not be alone in considering the introduction of such a scheme. The EU is already advanced in its thinking and will table a specific BCAM proposal later this year. In its pre-election material the Biden administration said that it would "impose carbon adjustment fees or quotas on carbon-intensive goods from countries that are failing to meet their climate and environmental obligations."
The larger risk to the UK is that it ignores the topic, and ends up being bounced into adopting an approach designed by others if and when the EU and US introduce their own schemes. Regardless, the UK will need to work with both to ensure that UK exporters do not get penalised by any other nation or trading bloc. Optimistically, the UK could use its role as the host of COP26 to begin a multilateral discussion on the design and suitability of BCAMs.
None of this is to say that it would not be preferable for all countries to work together to address climate change, negating the need for unilateral measures such as a BCAM. However, it would be naive to rely on this happening, especially as the temptation to freeride on the efforts of others increases in the coming years.
Sam Lowe is a senior research fellow at the Centre for European Reform