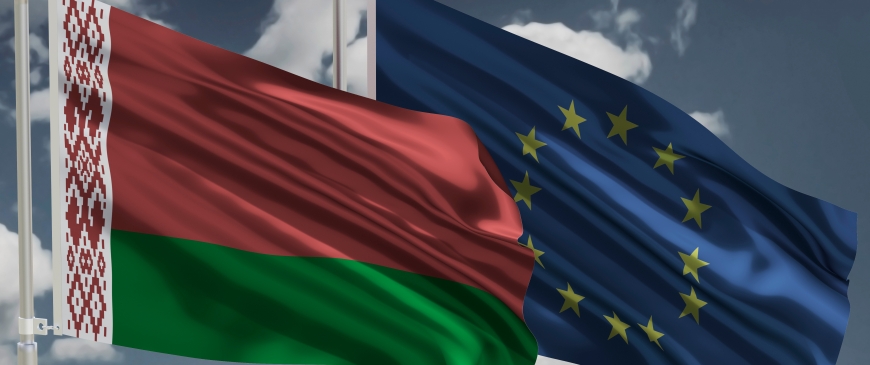 The EU should step up engagement with Belarus
The EU's engagement with Belarus has been limited due to the country's political oppression, human rights abuses, and close ties to Russia. And, unlike some other countries in the region, Belarus has never been enthusiastic about deeper integration with the EU.  While Belarus has occasionally flirted with the West when relations with Moscow were under strain, it always returned to Russia's embrace.
However, Russia's recent drive to pull Belarus much closer has presented the Belarusian president, Aleksander Lukashenko, with a more serious challenge than any previous disagreement between the two countries. His search for alternative markets, lenders and energy suppliers to reduce Belarus's dependence on Russia presents the EU with an opportunity to step up its engagement with its hitherto reluctant Eastern neighbour.
Belarus's relations with Russia turned sour in 2018 after Moscow announced changes to its oil industry tax regime which Minsk said would cost its exchequer over 10 billion US dollars by 2025. Belarus, which depends on Russian oil for domestic consumption and re-export revenues, demanded compensation. In return, Russia pushed for far-reaching economic integration according to a 1999 treaty that would create a 'Union State' between the two. Lukashenko has resisted ceding sovereignty to its larger neighbour, but a rejection has put the Russian loans and preferential energy prices the Belarus economy relies on in jeopardy.
Keeping Belarus's economy afloat without Russian support will not be easy for Lukashenko. He has resisted economic liberalisation for decades, as his domestic standing depends on low unemployment, less economic inequality than in other post-Soviet states, and generous social protection – all products of the state economy he has nurtured. But economic growth slowed considerably in 2019 and is projected to be less than one per cent in 2020-2021, strengthening the case for reform and diversification of the country's economic relations.
New loans from China have helped Belarus to repay some of its foreign debts, but they do not provide a sustainable way-out from Minsk's reliance on Russian funding. Lukashenko has also been unable to find an alternative to Russian oil supplies. In the long term, Belarus is unlikely to be able to reduce its dependence on Russia without forging closer ties with the EU. We have already seen how an improvement in relations with the EU can trigger an increase in foreign investment and assistance with economic modernisation. Lukashenko's release of political prisoners in 2015 led the EU to lift most of its sanctions on Belarus and cleared the way for over 2.8 billion euros of investment by the European Bank for Reconstruction and Development (EBRD) and the European Investment Bank (EIB).
Although Belarus is unlikely to ever be one of the EU's foreign policy priorities, it is in its interest that the country remains independent and stable. Belarus's hosting of peace talks for the Donbas conflict, following Russia's 2014 intervention in Ukraine, showed how it could play a constructive role in the region, even though its domestic politics run contrary to Europe's democratic principles. There are ways the EU could engage with the country economically and politically to help it resist a 'merger' with Russia, without endorsing Lukashenko's authoritarian regime and remaining mindful of Belarus's 'multi-vector' foreign policy which aims to position itself between the East and West.
Belarus is the only Eastern Partnership (EaP) country that does not have a Partnership and Co-operation Agreement (PCA) with the EU, because of political and civil rights concerns. But Belarusians can feel harshly treated, given that Azerbaijan, which is ranked lower in the Freedom in the World Index, is currently arranging a new comprehensive agreement to replace its PCA. Minsk and Brussels have been negotiating a document on 'partnership priorities' for several years, aiming to set out a framework for their collaboration in various areas, potentially including new trade arrangements.
The process has been bumpy, largely due to Lithuania's objections to the construction of a Russian-financed nuclear power in Belarus just 50 kilometres from Vilnius. The European Commission should help broker a compromise on the power station inspections so it can conclude a new partnership agreement. At the same time, it should take incremental steps to help develop Belarus's markets to encourage economic and governance reform. The EU must also ensure that its EaP post-2020 strategy is closely aligned with EBRD/EIB funding priorities, as the banks' projects on private sector development, privatisation of state-owned enterprises and improvements to infrastructure serve the EU's interests.
The EU's future spending for Belarus should reflect the Commission's wider priorities, in particular the green economy and energy efficiency. Both parties would benefit from establishing a formal framework for discussing energy issues, given the importance of Belarus as a transit country, accounting for 10 per cent of Europe's oil and 6 per cent of its gas. The EU should invest more in developing Belarus's human capital by funding additional mobility schemes for students, researchers, civil society activists and representatives of creative industries. It should also support initiatives that help bolster a sense of Belarusian national identity, to counter-balance Russia's strong influence on the country's culture and media. Assisting organisations that combat disinformation and support media independence should be a priority.
There is little chance of democratisation as long as Lukashenko remains in power – and he is a sure bet to win the 2020 presidential election. But the EU should look to maintain a visible presence in Belarus, laying the foundations for its political transformation in the post-Lukashenko era. Public diplomacy efforts are crucial, as Belarusians are the least enthusiastic about the EU among the six EaP countries. The recent agreement on visa facilitation is a positive development.
The EU's engagement with Belarus cannot be a one-way street. Belarus's political elites should understand that an enhanced EU offer, which will help Minsk offset Russian pressure, requires reciprocity. Nevertheless, the EU should develop a more pragmatic approach to the country and signal its readiness to improve relations. The visit of a European Parliament delegation to Belarus this week is a good occasion to do so.
Khrystyna Parandii is the Clara Marina O'Donnell fellow (2019-20) at the Centre for European Reform.