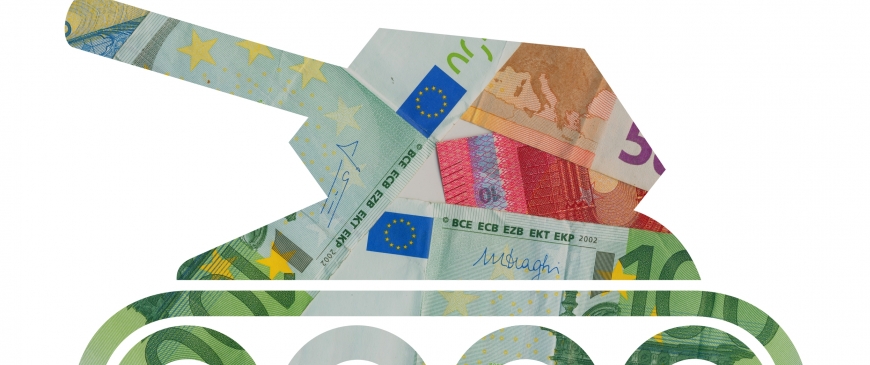 For the first time Europeans are seriously debating EU defence spending
Britain leaving costs the EU money. Currently, there is no defence line in the EU budget, overall EU defence spending is the sum of all member-state spending. In Europe, the UK is the biggest defence spender, one of few countries that fulfil NATO's target of spending 2% GDP on defence, and responsible for 40% of the EU's overall spending on defence research and development.
Today, however, Europeans are for the first time seriously debating spending EU money on defence. From 2020 on, in the next EU multiannual financial framework (MFF), the Commission wants to spend €500 million a year on defence research. That would make the EU the fourth biggest funder of defence research in Europe, after the UK, France and Germany. The Commission also wants to support joint capability development with €1 billion annually from 2020, to co-finance new military prototypes.
Europeans will have to make up for the absence of British money in the next MFF. As an EU member, the UK is what is known as a 'contributor country', every year it pays around €10 billion more into the EU's budget than it gets back. Introducing additional spending will not be made any easier in the Brexit context. On the other hand, Britain's leaving has arguably motivated Europeans to get more serious about defence, and propelled forward new initiatives like the defence fund. Still, both Europeans and Brits benefit, if they find a way to include British capabilities and expertise in European defence even after Brexit.
This is one of the five contributions to a longer article which can be read here: What impact will Brexit have on EU defence spending?