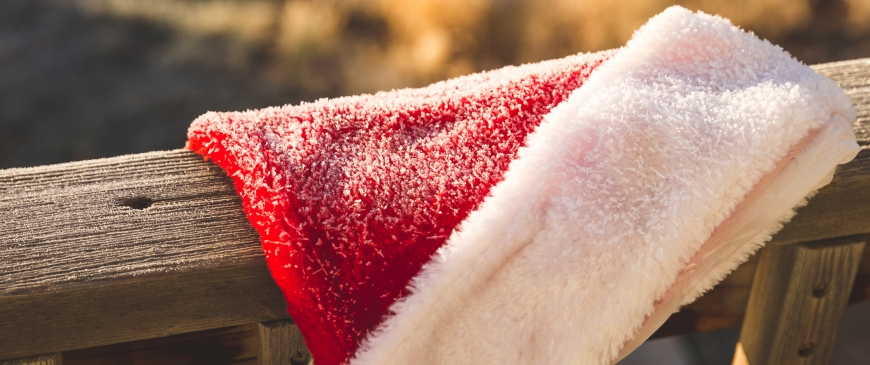 How can Father Christmas deliver presents in a no deal Brexit scenario? Baby, it's cold outside (the EU)
In the run up to 25th December, there is one issue that has not received half the attention it deserves: what happens to Father Christmas in December 2019 in the event of a no deal Brexit?
The Europe leg of his trip is among his fastest and easiest. As citizen of a member state (Finland) he is able to whiz around the EU28 dropping off presents unimpeded by tariffs, quotas, veterinary checks, visas or permits.
With a worldwide remit, and a narrow window in which to deliver his wares, additional friction and delays could prove costly. Even though reduced friction elsewhere—as a result of the recently signed free trade agreement between the EU and Japan, and the upgrade to the EU-Mexico trade agreement—probably buys him a couple of extra seconds, this would probably not be enough to compensate for the minutes and hours spent navigating the UK border and additional bureaucracy in a no deal scenario.
What's worse is the uncertainty, when you run as tight an operation as Santa, not knowing how long something is going to take is often worse than a predictable long delay. A non-exhaustive list of issues Father Christmas will need to take into account in the event of no deal would include the following.
Tariffs would now be levied on certain presents when they enter the UK, whereas they were not before. For example, Jimmy from Essex's Italian leather shoes (which he had been eyeing up all year) would be subject to an 8 per cent tariff. Usually the importer pays the tariff, so Santa would be faced with a dilemma: whether to pay the tariff himself out of his own pocket, or invoice Jimmy, which wouldn't be a very Christmassy thing to do.
Father Christmas, as the authorised carrier of the presents into the UK, will need to present a customs declaration and a safety and security declaration to UK customs officials. This is just a taste of the new admin and paperwork needed. He will also need to register for a UK Economic Operator Registration and Identification (EORI) number, so as to be allowed to export presents to the UK.
In the event of no deal, all imports of live animals from the EU will need to enter the UK's territory via a veterinary border inspection post, where health certificates and pre-notification documents would be inspected, identity checks carried out, and a proportion of the animals subject to physical inspections. This could cause some problems for Father Christmas, what with his reliance on flying reindeer as a means of transport.
To allay fears that Father Christmas would not be able to fly into the UK in the event of no deal, the UK has committed to unilaterally allow EU airlines/sleds to continue landing at British airports no matter what. It is currently unclear what additional measures Father Christmas would need to take in order to continue delivering presents house to house within the UK as well as ensuring the continued recognition of his EU-derived sleigh-driving qualifications.
All of the above is subject to unilateral action by the UK, or potential future arrangement with the EU. Even though Father Christmas is an experienced exporter—servicing a variety of different markets across the globe—no deal still has the potential to undermine his industry, and thus Christmas.
Sam Lowe is a senior research fellow at the Centre for European Reform.