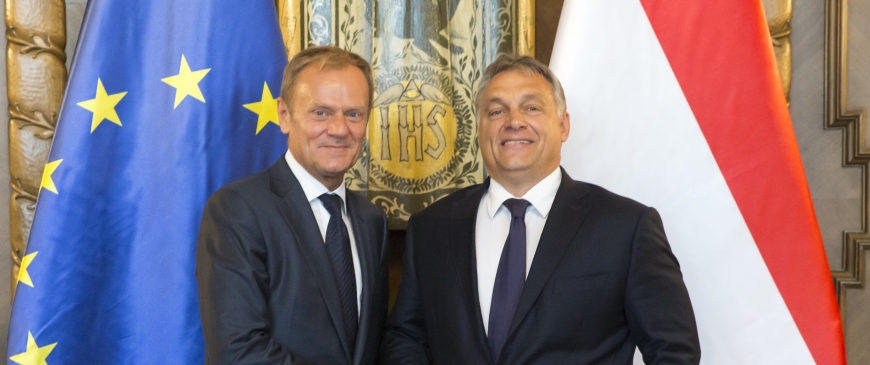 Judy Asks: Is Central Europe destroying EU solidarity?
Central Europe's defiant approach toward the refugee crisis has undermined EU unity, but it has not triggered its erosion. EU solidarity was put to the test before, when Athens was forced to accept more austerity than it could digest in return for bailout funds.
But Central Europe's chauvinism is particularly worrying. Anti-immigration rhetoric is no longer reserved for fringe parties but has become part of mainstream politics. Islamophobic comments by the Slovak prime minister or Hungarian Prime Minister Viktor Orbán's decision to hold a referendum on whether Hungary should accept an EU quota of refugees made some member states question the EU's 2004 big bang enlargement. Brussels is also worried about Warsaw's attempts to backtrack on the rule of law.
To be fair, the European Commission has not always been helpful. Experts on the region have argued that Brussels should have kept in mind the ethnic makeup of each country when designing its resettlement and relocation policies. But the commission's proposal to fine member states that refuse to accept refugees has boosted resentment toward the EU without increasing the number of places for refugees.
The commission is drawing lessons from its mistakes, and so should Central Europe. In his State of Union address on September 14, European Commission President Jean-Claude Juncker admitted that solidarity should be voluntary, not compulsory. This shift in thinking offers Central Europe an opportunity to play an active role in shaping a coherent response to the refugee crisis and reviving EU solidarity.
Agata Gostyńska-Jakubowska is a research fellow at the Centre for European Reform.
You can read the full article here.