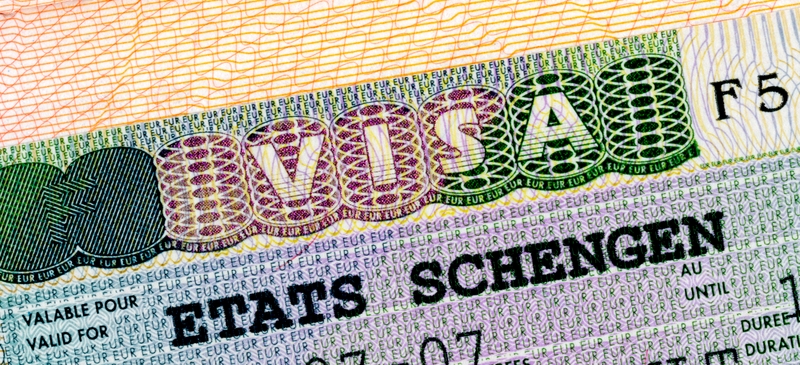 Schengen 2018
SOZOPOL, July 20, 2018 1.15pm BST
(Reuters) The future of the EU's 28-country Schengen area looked uncertain last night as members quarrelled over whether to admit Croatia to the club. Interior ministers travelled to the Bulgarian seaside town of Sozopol to oppose plans to expand further into the Balkans, citing "policy failures" in the common management of the passport-free zone. 
Iliana Iotova, Bulgaria's interior minister, said she would table the Croatia question in October since the country now met the technical criteria to join, two years sooner than expected. Home affairs commissioner, Miguel Poaires Maduro, also backed the move, saying that Croatia was now a "model Schengen pupil", following a half-hearted first attempt to join in 2016. The Portuguese commissioner also noted that the Balkan country had passed several 'rule of law' audits by the EU's new Copenhagen Commission and cracked down on corruption.
Zagreb too is keen to underline its achievement, given Croatia's complicated border with erratic Bosnia, hundreds of islands, and 1,800 km coastline, a smuggler's paradise of hidden coves and isolated islets. Croatian officials are particularly proud of a new national system for granting refugee protection which – although hardly generous – is unsentimentally efficient, a key element in dispelling  doubts about the country's fitness to join Schengen.
However, a group of countries styling themselves as the 'Friends of Schengen' (FoS) – Germany, France, the Netherlands, Austria and the Nordic countries – say they will block Croatia's entry until the passport-free zone's basic rulebook is changed to include more safeguards and the Commission takes action to counter irregular immigration and security concerns. Much of their mis-trust comes from previous experience of other Balkan expansions: to Greece in 2001, and then Bulgaria and Romania, in 2015. 
Refugees are a key concern. Although not formally a part of Schengen's criteria, European courts have ruled that Greece, Bulgaria and Romania are habitually unfit to receive asylum seekers. Most applicants subsequently travel west and north. Bulgaria and Romania have experienced a hitherto unknown surge in asylum applications in recent years, for which neither governments nor local authorities were prepared. The FoS caucus says the ability to control asylum backlogs in a humanitarian way needs to be directly linked with continued membership of the club.
The North Europeans complain their security is compromised by the common travel area's leaky eastern land border and the thriving activities of smugglers and human traffickers in the Black Sea region. Latvia was forced to accept a European 'border bail-out' two years ago, with the EU's border agency, Frontex, being called in to manage its choked-up checkpoints and patrol large areas of open forest. The Baltic country is slowly re-building its own national service in the wake of the so-called 'happy hour' scandals, where Latvian border-guards regularly accepted bribes from Russian mafia to allow cars stolen in Germany to be smuggled across the border. Contraband going the other way included illegal firearms and returning jihadists from Syria, a particular bugbear for Germany and the Netherlands.
Maduro is unmoved by such arguments and also noted Germany's readiness to use long-term ally Croatia as a bargaining chip. "The Schengen system today is light years ahead of what it was only a few years ago", he said, pointing to the controversial 'smart borders' technology rolled out at the external border late last year. Since 2015, Maduro has tried to convince EU countries that the best way to deal with the bloc's immigration and security problems is to offer passport-free air travel to the countries in Schengen's "blind spots" – starting with the rest of the Balkans – if they first adopt and apply the EU's entire border, immigration and asylum rulebook or acquis.
But most governments view this 'Schengen-Lite' deal with horror, even though neighbouring Turkey says it might also serve as an acceptable alternative to its sombulent application for EU membership. Northerners think such moves would only worsen problems with visa-free travel from Serbia, Montenegro, Macedonia and Kosovo, which they say the Commission has failed to confront.  According to Manuel Valls, France's president, during an election address: "we relied on the EU to be the steward of Schengen but its grasp on security matters is too weak. The Commission has powers but no patch to protect, so it doesn't use them." The Commission greets such hyperbole with resignation, citing the enormous task of monitoring of Schengen's eastern and southern borders that its tiny home affairs directorate was handed in 2014.
Hugo Brady, a long-time Schengen observer and director of the Dublin-based Centre for Small States, said threats by some members to leave Schengen were not as far-fetched as most imagine. "If the sense persists that no-one has the mandate or responsibility to manage passport-free travel, it's not inconceivable that the zone could split up into a 'Schengen North', 'Schengen East' and so on. This would suit some members and, well, others would retaliate on sheer principle."
Outsiders find it difficult to hard to credit such pessimism, especially given that Schengen is over 20 years old and is considered a miracle of inter-state co-operation around the world. The current 'crisis' is anyhow likely to be eclipsed by the diplomatic momentum ahead of next year's EU-US summit. Amongst other things, leaders will discuss how to complement a freshly ratified free trade agreement between the two blocs with better security arrangements and a new transatlantic 'electronic system for travel authorization' (T-ESTA).