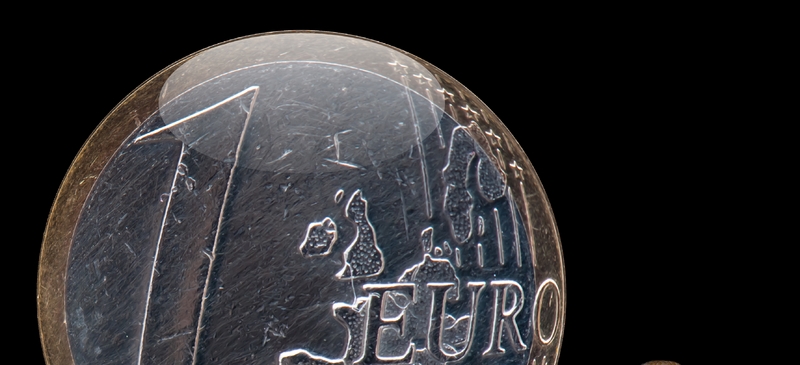 Single currency doomed in current form
As Nicolas Sarkozy and Angela Merkel discuss the eurozone debt crisis in Paris, economist  Simon Tilford tells Channel 4 News the single currency cannot survive in its present form.

The French president and German chancellor are at odds over how to resolve the crisis, with Berlin pushing for tougher sanctions for eurozone countries that exceed borrowing limits.

Asked if the single currency could survive, Simon Tilford, chief economist at the pro-European Centre for European Reform, told Channel 4 News: "Not in its current form." Mr Tilford said the prospect of some countries leaving the eurozone "cannot be discounted", adding: "It's very hard to see how one or two countries could leave without opening the floodgates."

Under the provisions of the Maastricht Treaty and the European stability and growth pact, 27 EU countries, including Britain, are expected to conform to limits on borrowing. In theory, the 17 members of the eurozone can face fines if their budget deficits exceed 3 per cent of national output, but sanctions have never been imposed.

Germany, which in the past has exceeded the 3 per cent limit, wants this target made even tougher, with sanctions handed down at a European level. But France opposes this, saying nation states should have the final say on sanctions proposed by the European Commission.

Mr Tilford said Germany was likely to get its way, but the new system of sanctions would never be adopted because it would be rejected by electorates in referendums and national parliaments.

'No incentive'
"Germany isn't acknowledging that it will struggle to get agreement. It isn't giving other countries a quid pro quo. I don't think it will come to anything because countries will struggle to ratify. There's no incentive in ratifying a one-sided deal," Mr Tilford said.

The German solution to Europe's debts was wrong, he continued, because it put tight budgetary discipline before economic growth. "They genuinely believe you can regulate for economic stability, but you cannot have economic stability without a return to economic growth.

"You cannot have it by imposing austerity. We have incredibly weak demand. Everyone is saving more and battening down the hatches. The result is going to be a recession next year. The last thing you need is tighter fiscal policy. "Germany will largely get its way, but it doesn't address the underlying problem: lack of growth. We need to get the economy growing. Countries are going to find it impossible to grow and as a result they can't put their public finances on a sustainable footing."

British sovereignty
New rules would need an EU treaty change,which has to be agreed by all 27 countries. David Cameron, who is committed to holding a referendum if British sovereignty is affected by what happens in the EU, says he will accept treaty change as long as British interests are not threatened.

He argues that a deal to resolve the eurozone crisis would only apply to eurozone countries and would not need to be put to the electorate. His Cabinet colleague Iain Duncan Smith disagrees.

Mr Tilford said Mr Cameron was right, but he criticised the government's attempts to renegotiate aspects of Britain's membership of the EU. "If it's just applied to eurozone economies, then I don't think there's a case for a referendum in the UK."

Renegotiation was an "aggressive move" by Mr Cameron at a time the single currency was under threat. "They're facing an existential crisis and the timing is all wrong. It's poor strategy."