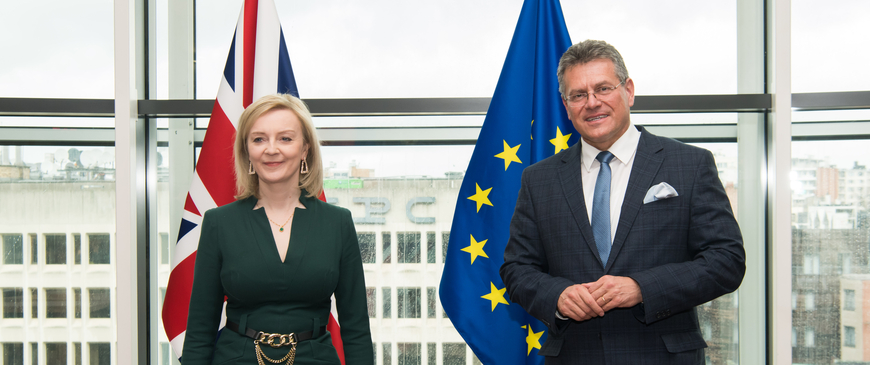 Sinn Fein's historic win in Northern Ireland may not change anything for the Brexit negotiations
According to Charles Grant, Director of the Centre for European Reform (CER) think tank, the win by Sinn Fein, which seeks unification with the Republic of Ireland, may turn out to have strengthened the British government's position in the negotiations. This is because it makes it less likely that the DUP will take part in a government, which in turn will lead to a crisis that in the long run could endanger the Good Friday Agreement.
...Yet, the EU would also do well not to think that an Assembly controlled by Sinn Fein would rubber-stamp the current Protocol when asked to do so in December 2024, Grant highlighted. Per the Withdrawal Agreement, Northern Irish institutions are to be periodically asked whether they consent to the trading arrangements from the Protocol with the first consent vote to be held in two and half years.
But while Sinn Fein and their voters are not opposed to the Protocol, they would also like it to be improved, according to Grant, in order to facilitate the movement of goods and prevent a repeat of shortages already observed in supermarkets. 
A good compromise would be for the EU to agree to a two-speed system with separate customs arrangements for British goods intended for the Northern Irish market and those meant to be transported across the border to the Republic, according to Grant. In exchange, the UK would have to agree to align itself with the EU's phytosanitary standards.
...Now, according to Grant, the earliest a possible solution could be found regarding the Protocol is probably in the autumn. That's down to whether Sinn Fein and DUP can work together in a devolved government but also to domestic politics in Westminster.