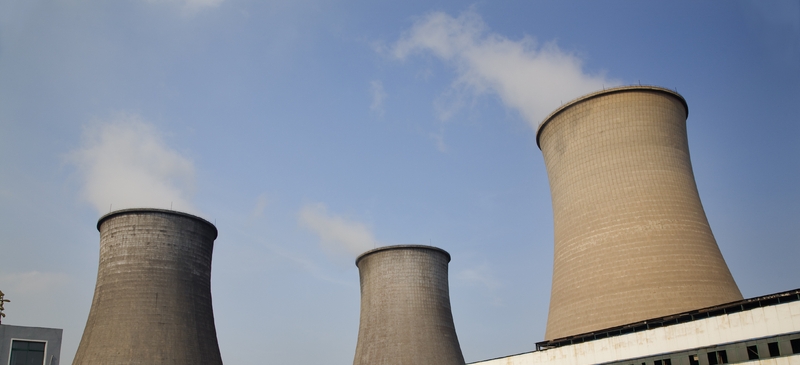 Time for Labour to lead on clean air
Air pollution kills 29,000 people every year in the UK, according to Public Health England. So clean air ought to be a political priority. But it isn't.
Fortunately, those nasty Brussels bureaucrats are trying to protect public health. In December 2013 the European Commission proposed stricter air quality standards, based on the advice of the World Health Organisation. National governments and the European parliament now have to consider whether to adopt the new standards. Meanwhile, parts of the UK are way behind schedule in meeting existing standards, which we were supposed to meet by 2010. The last Labour government failed to deliver on this. The coalition said that most areas would meet the standards by 2015, but that London would only do so by 2025. The Commission has taken the UK government to court, with fines of up to £300 million a year if the UK loses.
This week, as part of the court case, the government admitted that parts of Greater London, the West Midlands and West Yorkshire will be in breach until after 2030. Also this week, King's College London published a report saying that Oxford Street has higher levels of toxic nitrogen dioxide than any other city in the world. Thanks Boris.
Air quality is not just a green issue – it's also a health issue. It must be a central policy for whoever Labour selects to run for London's mayor in 2016. And it must be part of the party's manifesto in the general election.
Before then, Labour figures can make progress at European and local government levels. Glenis Willmot, leader of the Labour group of MEPs, is by profession a medical scientist. She is on the European parliament's Environment, Public Health and Food Safety Committee, ENVI. So is Seb Dance, newly elected Labour London MEP. They should support the Commission's proposals for cleaner air.
Labour councillors in areas with serious air pollution problems, including Birmingham, Cardiff, Glasgow, Liverpool, London and Sheffield, should implement measures to reduce pollution. Buses and council vehicles should be a first step – badly maintained diesel engines emit high quantities of fine particles, which are carcinogenic. Good maintenance reduces this, and also saves money by increasing fuel efficiency. Medium term, buses should run on gas, as they do in Delhi, Madrid and some other cities. Gas engines emit less toxic and greenhouse gas pollution than petrol or diesel engines do. But conversion costs money, and Labour councils have had their grants slashed by the Tory-led government. So that might have to wait a while.
One sensible way to improve air quality and also raise revenue is to follow Ken's lead and introduce congestion charges. Some of the revenue should be spent on the introduction of low emissions zones: so far these exist only in London, Norwich and Oxford. Some of it should be spent on gas buses, and some on the installation of electric vehicle charging points. Money should also be spent on improved cycling facilities, and on bike hire schemes. The first city to have bicycles for hire was Warsaw, so we should call them Warsaw wheels rather than Boris bikes. They have led to a significant increase in cycle-commuting in Warsaw. The air in the Polish capital is still filthy though, not least because residents are still allowed to burn coal in their homes. At least this was banned in the UK in 1956 – by a Conservative government.
Labour's European and local politicians could take a lead on air quality. But national politicians must also take a strong line. Shadow Environment Secretary Maria Eagle and Shadow Transport Secretary Mary Creagh have a good approach, but should shout about it more often and more loudly. Andy Burnham – an excellent campaigner – should speak out in support. So should Ed Balls: the European Commission points out that the economic benefits of cleaner air, in terms of reduced healthcare bills and avoided absences from work, far outweigh the costs. And Ed Miliband should weave it into his narrative.
The cost of living crisis will be the central election issue. But it's not the only thing voters care about. They also worry about the health of their families.
Stephen Tindale is associate fellow at the Centre for European Reform.