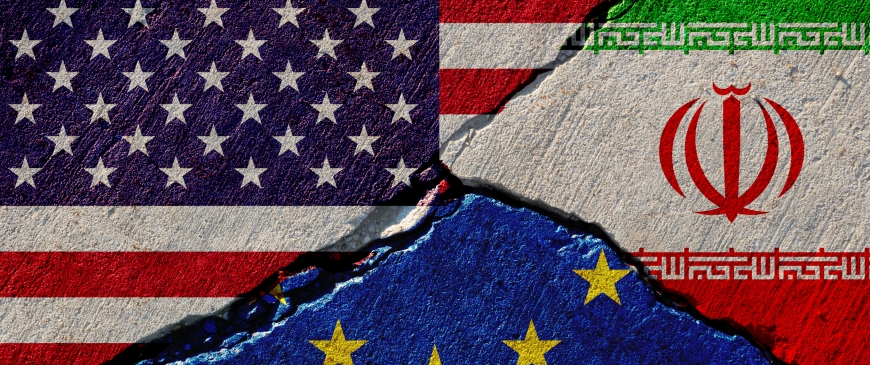 Transatlantic divergence in the Middle East
From Libya to Iran, Donald Trump has re-orientated US policy in the Middle East, opening a rift with Europe. In May 2018, he withdrew from the nuclear deal with Iran, and re-imposed sanctions to force Tehran to negotiate a new agreement that imposed additional restrictions on its nuclear programme, and force it to radically alter its foreign policy and to give up its ballistic missile programme. Europeans strongly disagreed, thinking that the deal was the best way to constrain Iran's nuclear programme, and sought, unsuccessfully, to keep the agreement alive.
Now, Iran has announced it will no longer comply with the agreement's limits, expanding its nuclear activities and raising the risk of a regional conflict. While there is a chance that the EU will pivot to the US approach and re-impose sanctions, the move is likelier to prompt further divergence between the EU and the US if member states perceive Trump to be acting in an aggressive manner while Iran is restrained. 
The US and Europe have also disagreed on policy towards Israel and the Middle East peace process. Under Trump, US policy has shifted towards unconditional support for Israel. He has moved the US Embassy to Jerusalem and recognized Israel's sovereignty over the Golan Heights, a move that allows Russia to claim that its annexation of Crimea, based on a (rigged) referendum, was legitimate.
Even when US and European policies are not directly at odds, Trump's erratic and unilateral policies have created challenges for Europe. His unilateral decision to withdraw US troops from Syria, will allow Iran to consolidate its influence in the region, risks escalating the conflict between Turkey and the Syrian Kurds, and could lead to a resurgence of extremism. Meanwhile, his decision to shift US policy in Libya away from the UN-backed government towards military commander Khalifa Haftar risks leading to protracted conflict, renewed migration flows, and a strengthening of extremist groups in Libya and the Sahel.
Of course, there are still many issues across the region on which US and European approaches are aligned. They are united in their support of Lebanon, Jordan and Iraq – fragile but strategically crucial states. And, with the exception of Libya, the EU and US approaches to North Africa remain similar. Moreover, the most notable differences with regards to Saudi Arabia are between EU member-states, rather than transatlantic. While some member states, such as Germany, have stopped arms sales to Saudi Arabia, France and the UK have remained committed to maintaining close relations with the kingdom.
If Trump is re-elected in 2020, his unilateral and unpredictable foreign policy will continue to destabilise the region, and create new challenges for European foreign policy. Some member-states will be tempted to side more closely with the US on given issues, such as Iran, making a common European policy more difficult to articulate. If a Democrat is elected, there is ample scope for US and EU policies in the Middle East to realign. But Washington's attention has turned to the Asia-Pacific region, and the US' biggest rival, China. The increasing activism of China and Russia in the Middle East may also inject new dynamics into both European and US foreign policy. Europe could increasingly be pushed to work with other actors, such as Russia and China, to further its interests. This could undermine transatlantic relations more broadly and turn out to be a source of future friction. 
Europeans should try to steer the US away from policies that damage European security. The current US approach towards Iran makes it likely that Iran will resume a full throttle nuclear programme to build a nuclear weapon, raising the risk of conflict. This risk would decrease if Europeans are able to persuade Trump to allow Iran to sell some oil. In Syria, the EU could seek to persuade Washington to slow down its withdrawal by emphasising the risk that this could lead to greater Iranian influence. And Europeans and the US could jointly police the UN arms embargo on Libya through NATO, to push different sides towards a ceasefire.
But ultimately, it will not always be possible to influence the US and always work together. Europeans will need to shake off their passivity if they want to secure their interests in the region. Member-states should be ready to act through coalitions outside of the framework of the Union's Common Foreign and Security Policy, prioritizing action over unity.
Luigi Scazzieri is a research fellow at the Centre for European Reform.