European security & defence
Europe is facing a range of external and internal threats. To the East, Europe is faced with an increasingly assertive Russia, which seeks to exploit and increase divisions within the EU and NATO through its cultivation of right wing populist movements and use of disinformation campaigns, as well as its military power. In Europe's southern neighbourhood, war in Syria and Libya has generated instability and contributed to the rise of extremism, while tensions with Iran have also increased. Further afield, China is seen as a looming political and security challenge, but is also a key economic actor. And Europe's relationship with the US under Donald Trump is more strained than at any time since the end of World War Two. Internally, transnational terrorism and crime, as well as new challenges from cyberspace, threaten the EU's security. Europe needs to develop the tools to face these challenges effectively, boosting its diplomacy, its defence capabilities, and its instruments for tackling internal security issues.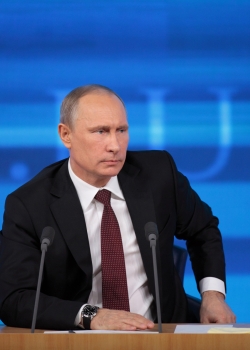 The EU should be ready to take more steps against Russia, and help defend Ukraine – but also talk directly to Putin to try to change his mind.
The House of Lords has published a report on the EU and Russia, incorporating recommendations from this 2014 policy brief - a good guide to a troubled relationship.
Russia is challenging the EU's values and interests, above all in Eastern Europe and the South Caucasus. The Union has struggled...
In annexing Crimea, Putin has violated a taboo. The West should respond by deterring further adventurism, reinforcing regional security and encouraging change in Russia.