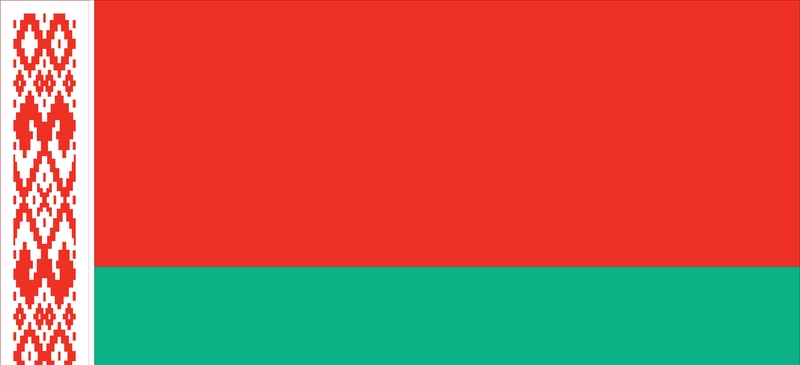 Belarus: An artful balancing act
Compared with most former Soviet states, Belarus has a lot going for it. The government is less corrupt than in neighboring Russia and Ukraine. Belarus has no oligarchs, since the state never sold its big companies, and social inequalities are low. On the clean and tidy streets of Minsk, one sees fewer limousines - or other ostentatious displays of wealth - than in Kiev or Moscow. The per capita GDP is more than 50 percent higher than Ukraine's. Belarussians think their country is quite well-run and, as some of them put it, "almost Baltic."
For all that, Belarus remains the most autocratic country in Europe, and the only one not in the Council of Europe, a club of democracies. President Aleksandr Lukashenko has run Belarus since 1994. The last parliamentary elections, in September, were neither free nor fair. When in 2004 the European Union established a European neighborhood policy - designed to forge closer ties with North African, Middle Eastern and East European states - Belarus was the only neighbor not invited to join.
However, visiting Minsk for the first time in three years, I noticed some changes. The political system is a little more liberal, though the reforms are superficial and could easily be reversed. A more profound change is that Lukashenko has moved Belarus further from Russia and closer to the EU. The economic crisis, which is hitting Belarus as badly as its neighbors, is likely to reinforce this shift.
In August the government released its last political prisoner. In response the EU suspended the visa ban it had imposed on some senior Belarussian officials. In recent months, the government has allowed two independent newspapers to be distributed by the state newspaper monopoly (though a dozen others remain excluded). The reform-minded head of the presidential administration, Uladzimier Makay, has set up consultative councils and invited representatives of civil society and opposition parties to join them. One opposition leader, Aleksandr Milinkevich, has been allowed to register his party.
And yet in the past few weeks somebody in the government has been throwing cold water on this tentative "Minsk spring." On Feb. 8, three Afghan war veterans, two of whom are former political prisoners, were arrested by special forces. European diplomats speculate that the government may try to link them to an unsolved bomb attack in Minsk last July. Then on Feb. 14 and 16, policemen used force to break up small opposition demonstrations.
The EU will consider these conflicting signals when in April it decides whether to renew the suspension of the visa ban, and in May when it launches its "Eastern Partnership Initiative" at a summit meeting in Prague. The assumption in Brussels has been that a senior Belarussian leader should be invited to that event. Yet if it becomes clear that the case against the three detainees is essentially political, and they are not released, what Lukashenko has referred to as a "thaw" in relations with the EU will probably be over.
The wider geopolitical context has encouraged the EU to engage Belarus. Two years ago Russia cut off oil and gas supplies to the country in an argument over price. The deal that ended the dispute left Belarus paying more than it did, but the economy still benefits hugely from relatively cheap Russian oil and gas. Ever since that dispute, Lukashenko has appeared to want to be equidistant between the EU (the biggest export market) and Russia (the main source of imports).
In contrast to three years ago, state-run television is sometimes critical of Russia - for example it expressed sympathy for Ukraine during the gas crisis in January. The EU is now portrayed favorably rather than in a hostile light. When Russia recognized the independence of Abkhazia and South Ossetia, after the war in Georgia, Belarus refused to do so.
After that war the EU decided to offer more help to its eastern neighbors, lest Russia envelope them in its "sphere of influence." So the EU has come up with the Eastern Partnership, which builds on the existing neighborhood policy.
Arguably, the new partnership does not offer a great deal that was not attainable under the neighborhood policy. But the government, alarmed by the economic crisis, seems determined to take a positive view of the EU. Export earnings that normally account for 60 percent of GDP have slumped, and Belarus faces a growing current account deficit. Last October Russia agreed to lend $2 billion and it has delivered half the money. The conditions that Russia may attach to its credits are unclear: So far Lukashenko has resisted Russian pressure to adopt the Russian ruble, though he has just agreed to join a common air defense system. In December the IMF promised the government $2 .5 billion, in return for a 20 percent devaluation of the Belarussian ruble on Jan. 1st. Belarus is looking East and West for more loans.
The United States, like the EU, supports the principle of engagement. However, its relations with Minsk are frostier: Most of its diplomats were expelled last year and it voted against the IMF loan. And it thinks the EU is sometimes too soft. European diplomats believe that a group of "modernizers" around Makay is serious about bringing Belarus in from the cold. Some admit that the focus on engagement could lead the EU to be indulgent on human rights. But they are adamant that Belarus cannot join the Eastern Partnership if it has political prisoners.
Some opposition leaders have a modicum of respect for Lukashenko because he has maneuvered skillfully to maintain Belarus independence. But if he is serious about equidistance between the EU and Russia, he needs to allow some liberalization. Given the country's economic problems, the EU and Russia should work together - and with the international financial institutions - to help Belarus. But there is no sign of that happening.