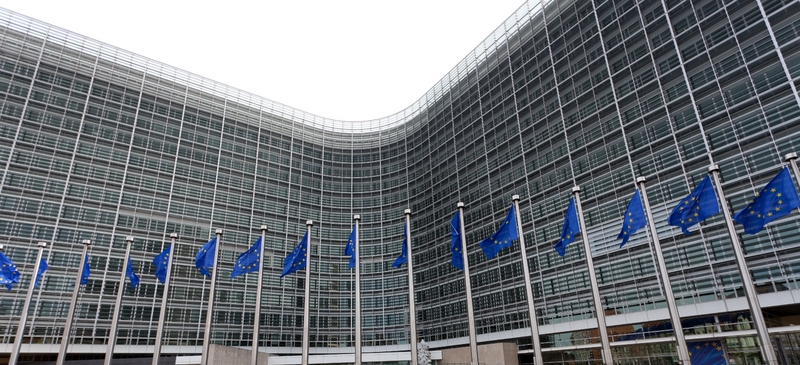 Why Barroso deserves another go
Next week the European parliament votes on whether to give José Manuel Barroso a second term as president of the European commission. In July the European council (the heads of government) nominated Barroso but opposition from socialist and liberal MEPs prevented the parliament from giving its approval. Barroso's own political family, the centreright European People's party, is the largest group in the parliament but lacks a majority. Barroso is likely, but not certain, to gain the parliament's approval – if not this month, then later in the year.
That the centre-left should oppose a man from a different political family is understandable. That the hard left (represented in Cif by David Cronin) should scorn a man who wants to make European capitalism stronger and more efficient is not surprising. That opponents of an open Europe (including many French politicians) should dislike a man who champions free trade, free movement of people and EU enlargement is predictable. But I find it strange that many European federalists, though in principle opposed to protectionism, have joined the Barroso bandwagon. Their gripe is that he has failed to drive forward European integration and to give the kind of top-down leadership that Jacques Delors provided when he was commission president (1985 to 1995). See, for example, the series of diatribes against Barroso by usually excellent Financial Times columnist Wolfgang Münchau (one is entitled "Like a fish, Europe is rotting from the head").
Barroso certainly has flaws. Some of the Portuguese compatriots that he has appointed to commission jobs have not been of the highest quality. His style of managing the 26 other commissioners has been autocratic (but given that many of them are political lightweights, he may have been right to give them firm direction). And Barroso's visible campaign for reappointment – including long phone calls to heads of government – offended sensibilities in some capitals.
The most serious charge against Barroso is that in the last year or two he has handled the big member-states with kid gloves, lest one of them thwart his reappointment. There is some truth in the charge, but he has not caved in to a national capital on any major issue of substance. And it should not be forgotten that the great Delors worked hard to keep Paris and Berlin on his side: he sometimes leaned to France on state aid for its car industry and to Germany on coal subsidies.
The reality of European politics is that anyone who speaks fearlessly on the big issues is unlikely to win a big EU job. Ask Carl Bildt, the Swedish foreign minister, and by far the best qualified candidate for the post of high representative. Having upset the Germans by being tough on Russia, and the French by supporting Turkish accession, he stands little chance of getting this job, which is in effect to be EU foreign policy chief.
Maybe Barroso should have given stronger intellectual leadership during the economic crisis, as Giles Merritt suggests on Cif. When the crisis broke the commission was – like many governments – slow to react. But by the end of 2008 the commission's plan for a co-ordinated stimulus package had made it relevant. Given its minimal resources and powers over economic policy-making, it is unrealistic to suppose that the commission – rather than London, Paris and Berlin – could have led the European response to the financial meltdown.
We no longer live in the age of Delors, when many governments were both committed to European integration and willing to be led by the commission. In these prosaic times there is no dynamic for a more united Europe, and almost all governments are focused on national interests. Perhaps Barroso lacks vision but then so do all the other European leaders. If Barroso did start to behave like Delors, seeking to build the power and authority of the Brussels institutions, he would soon be sidelined by the most influential member-states. So I regard Barroso's modesty as a virtue. He has understood that the commission is more likely to win the respect of national capitals if it avoids empire-building.
Barroso is prepared to stick his neck out on the issues that he thinks matter, and in my view he has chosen the right priorities. First, he has focused on the "Lisbon agenda" of economic reform, which is about raising Europe's long-term rate of growth. This sets targets in areas like getting more women and older people into the workforce, boosting R&D, extending broadband internet access, removing obstacles to the creation of new companies, and deregulating energy, telecoms and transport markets. Although many of the Lisbon targets require action from national governments, the EU has made good progress towards some of them.
Second, Barroso has driven forward the EU's climate change agenda. He brokered the deal last December by which the 27 member-states committed to reducing carbon emissions by 20%, and obtaining 20% of their energy from renewable sources, by 2020. He battled hard to overcome the resistance of difficult governments such as those in Berlin, Madrid and Warsaw, and the final package, for all its compromises, gives the EU a credible position at the Copenhagen climate conference in December.
Third, Barroso has understood the strategic importance of energy security. Last January, when the gas dispute between Russia and Ukraine left much of Europe in the cold, he led the diplomacy that ultimately succeeded in pushing Moscow and Kiev to compromise. He has persuaded EU governments to put money and effort into the proposed Nabucco pipeline that would bring gas from the Caspian region and lessen Europe's dependency on Russian gas.
One reason why so many people in France and Germany dislike Barroso is that they view him as a creature of the British. It is true that he is an Atlanticist and an economic liberal, who backs enlargement and avoids grand federalist projects. Not since Roy Jenkins has there been a commission president so in tune with British priorities. So it is ironic that columnists in two of Britain's leading pro-European newspapers, the Financial Times and the Guardian, have been such vocal opponents of Barroso.
He is a more effective president than his two immediate predecessors, Romano Prodi and Jacques Santer. It helps that he is a skilled communicator in six languages. Of course, there are other people who could do the job very well. One of those is Pascal Lamy, a former commissioner and aide to Delors, who now heads the World Trade Organisation. Lamy tempers his commitment to European integration with a steely pragmatism and is very tough. But he is a socialist. Given that so few heads of government are centre-left, and given that the socialists were decimated in the European elections, Lamy has no chance of the job. The next president needs the approval of the European council and of the parliament, and of those who stand a credible chance of winning their support, Barroso is the most committed to the kind of openness that Europe needs.