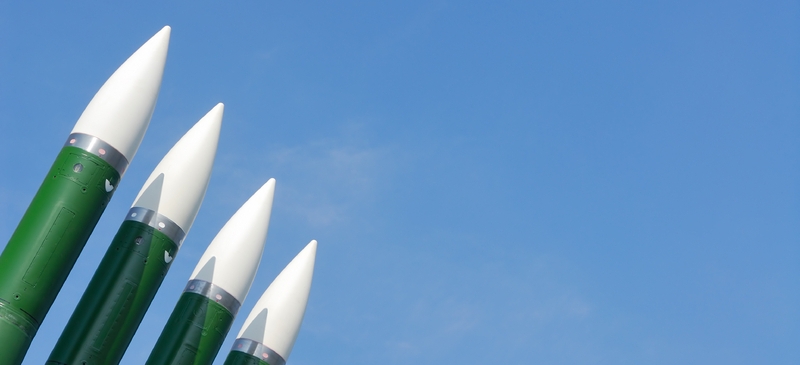 In defence of missile defences?
In defence of missile defences?
by Tomas Valasek
For those spoiling for another good transatlantic fight, the headlines from last week's EU summit must have come as manna from heaven. "Chirac hits at US missile plans," read the headline in the Financial Times after the soon-to-be-departing French leader addressed reporters in Brussels. "Cold War over missile defences," wrote Le Monde, referring to US plans to place missile defence sites in Europe. Add to that the apparently critical words by Angela Merkel, the German chancellor, from earlier in the week and a new storm would appear to be brewing over the Atlantic.
Unfortunately for the hawks on either coast, closer reading of the actual statement shows a different, much calmer picture. Jacques Chirac did warn against needlessly ruffling Russia's feathers, as did Angela Merkel. But little in the way of outright opposition to American plans is in evidence among European leaders.
There are two good reasons for that. As with the Iraq war, missile defences are likely to divide Europe itself. Warsaw, Prague and London have all expressed interest in hosting parts of the US system and would naturally oppose any attempt to build a common European position on the basis of opposition to missile defences. Most of the cost of a bruising argument would thus be borne internally, within Europe.
But just as importantly, many EU member-states are hedging their bets, not wanting to rule out the possibility of building a missile shield for Europe as well. The majority of EU member states – the 19 that are NATO members – already approved a 2006 study showing that such a programme is technologically feasible. That does not by itself mean that an allied missile shield will or even should be built: there are differences within NATO as to the gravity and urgency of the missile threat. But the fact that NATO countries commissioned the study at all shows their shared concern over Iranian and North Korean missile plans.
So while a tactical, politically-driven stance against US plans may seem tempting it would be difficult for any European capital to be simultaneously for and against missile defences, which is exactly the position in which those EU member-states that are also in NATO would find themselves. For that reason, chiefly, robust opposition to US missile defence plans is likely to be limited to a handful of European countries.
That is not to say that a debate on the system should not take place amongst European countries, quite the contrary. The discussions so far have already raised interesting questions about two key choices for the Europeans: How should they relate to Washington? And just how much solidarity can and will they show towards Moscow?
On the first point, German chancellor Merkel was absolutely right to say that Washington needs to use NATO more assertively in selling its plans for a missile shield. In saying so, Merkel is in effect echoing Gerhard Schröder, her predecessor, who - in one of his last speeches as chancellor in 2004 - urged allied leaders to involve NATO more in broader policy debates and to start using it to fashion common strategies and threat assumptions, not just military plans. This, Schröder and others argued, would be the most effective way to revitalize an alliance reeling from the aftershocks of Iraq. It could also give Europe a better foreknowledge of, and a bigger say in, US defence plans and strategy, thus reducing the chance of fratricidal arguments like those that shook NATO in 2003. The alliance is already moving toward broader policy debates. It plans to draft a new version of its key guiding document, the 'Strategic Concept', by 2009 and in fact, it has already debated US missile defence once, in February. Washington should continue to offer its future military plans up for a robust discussion at NATO, and it should do so early, to allow for a fruitful talks rather than a simple briefing. It may be rewarded with a greater sense of usefulness and solidarity among allies.
It is the European Union that comes out the worse for wear from this debate so far. When Moscow threatened Warsaw and Prague with military reprisals if they allow US missile defences on their territory, Paris and Berlin responded by, in effect, siding with Moscow against their fellow EU member states. While the French and German positions were nuanced – arguing for more consultations with Russia and not directly addressing Russian threats – the Czechs and Poles will no doubt feel that their EU brethren showed far too little solidarity given the gravity of Russian statements. This will do little to convince them to show more faith in the EU's security and defence policy, or to back Merkel's plans to revive talks on the EU's constitutional treaty and the creation of a European foreign minister.
Tomas Valasek in director of foreign policy and defence at the Centre for European reform.