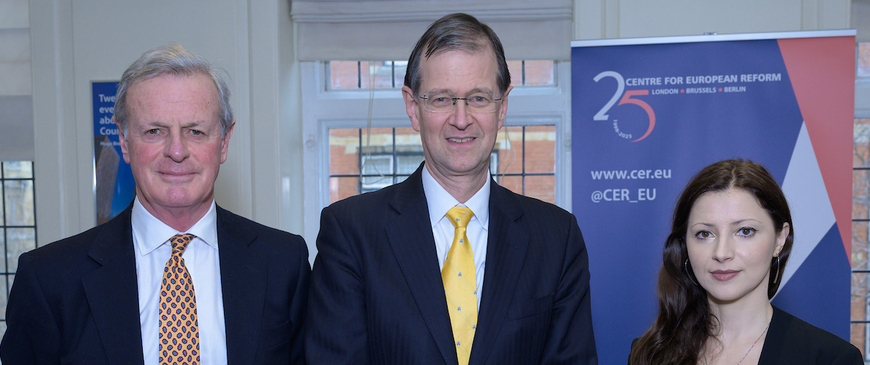 CER podcast: One year of war in Ukraine
In this week's Centre for European Reform podcast, Dr Olesya Khromeychuk, historian, writer, and director of the Ukrainian Institute London and Sir Richard Shirreff, former NATO Deputy Supreme Allied Commander for Europe, join our director of foreign policy, Ian Bond, to discuss the Ukraine-Russia war.
They consider how to avoid 'Ukraine fatigue' in the West, what can be learnt from Ukraine's military successes and whether Western leaders' visits to Kyiv have a practical value, or risk becoming war tourism. Olesya, Richard and Ian agreed that Britain could be providing military support more effectively and that there should be no impunity for Russian war criminals.